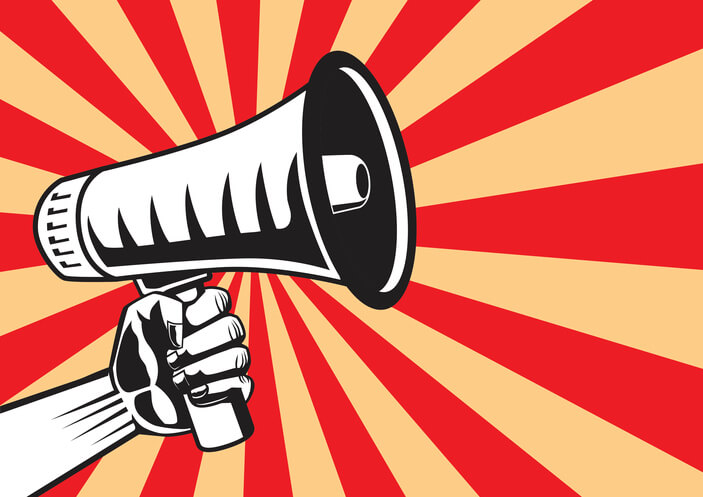 "I want to be clear: SEIA is going to lead the fight on this petition every step of the way," declared Abigail Ross Hopper, president and CEO of the Solar Energy Industries Association (SEIA), during a conference call on Monday.
Last month, bankrupt PV manufacturer Suniva filed a petition with the U.S. International Trade Commission (ITC) seeking new import tariffs on crystalline silicon photovoltaic (CSPV) cells and minimum import prices on CSPV modules made anywhere outside the U.S. Although SEIA had initially signaled its objection against the petition, the national solar trade group has formally sent an opposition letter to the ITC, which is currently considering whether to take on Suniva's case.
Suniva blamed its bankruptcy on pricing pressures from global module oversupply and foreign imports, and the Georgia-based manufacturer requested that the ITC conduct an investigation under an obscure trade law known as Section 201 of the Trade Act of 1974. If the ITC follows through with Suniva's request and then determines solar imports are causing "serious injury" to U.S. manufacturers, it will recommend a remedy to President Donald Trump, who will be tasked with making a final decision. Depending on what the ITC decides, the multi-step process could take months.
In its petition, Suniva has proposed an import tariff starting at $0.40/W per CSPV cell, with a minimum price of $0.78/W per module, in year one. According to some analysts, that would more than double current module prices, making foreign-imported modules into the U.S. the most expensive in the world. Furthermore, unlike the U.S.' previous trade actions led by SolarWorld against Chinese and Taiwanese imports, Suniva's Section 201 petition would implement the import tariffs on a global scale, rather than focus on a particular country.
During the conference call, Hopper argued that Suniva's petition "poses an existential threat to the broad solar industry and its 260,000 American jobs." And although domestic manufacturing only accounts for about 38,000 of those 260,000 solar industry jobs across the country, Hopper said the impact of Suniva's petition, if approved, "will be felt across all aspects of the solar value chain."
She also emphasized SEIA's role in the U.S. market: "Those 38,000 manufacturing jobs are not more or less important than the installations jobs, or the financing jobs, or the sales jobs, or the engineering jobs, or the lawyer jobs – all of those jobs represent families that are relying on the solar industry to pay their mortgages, send their kids to school and buy their groceries. We represent every single one of those people."
In its opposition letter to the ITC, SEIA outlined three main objections regarding Suniva's petition.
First, the association argued, "Suniva is not representative of the domestic CSPV cell/module industry on whose behalf it purports to seek safeguard relief." The letter said, "Suniva is the sole petitioner and, to our knowledge, no other domestic CSPV cell and/or module producer has expressed support for the petition. Importantly, Suniva accounted for just 21 percent of U.S. production of CSPV cells and modules in 2016, and 14 percent in 2015. To our knowledge, producers identified as accounting for the balance of domestic output have neither expressed support nor supplied any other reason for considering Suniva to be representative of them."
Second, the letter continued, Suniva's proposed relief measures would be "extremely damaging" and "incompatible with the public interest."
As Hopper said on the conference call, SEIA believes demand for solar modules would drop, "as solar will become less competitive with other electricity sources and project costs will rise." She added, "That means fewer projects will be built in the U.S., both on rooftops and in utility-scale, and jobs across the solar sector will dry up."
SEIA's third main point, Hopper said, was that Suniva's proposed relief measures "would not correct, but instead exacerbate, the underlying problem of an excess global supply of CSPV modules." She stated that SEIA advocates for "free and fair trade" and is working with stakeholders to come up with alternative solutions to Suniva's proposal.
"Raising walls around the U.S. and inhibiting the import of fairly traded goods is not going to jump-start U.S. cell and module manufacturing," she said. "In fact, there are better ways forward, and we're speaking with representatives from across the industry to come up with creative options to boost the manufacturing that already exists here."
As for what those "creative" solutions might be, Hopper admitted, "That's sort of the 640-million-dollar question – how do we support domestic manufacturing of healthy competitive companies while not putting a damper on the solar business?" According to her, potential options include work to improve domestic research and development and lock in more government support for U.S. manufacturers, among other solutions.
Meanwhile, SEIA remains ready to lead the fight against Suniva's petition, and Hopper said the association will take an "aggressive legal strategy" if the ITC moves forward with Suniva's case. At this point, she noted, that doesn't necessarily mean a lawsuit, but SEIA will take a "prominent and active role" to ensure the ITC has all of the facts and a full understanding of the solar market and potential impacts.
Hopper said SEIA's board of directors voted "overwhelmingly," though not unanimously, for the organization to take a leading stand against the trade case. Although she noted representatives from First Solar and SunPower, both U.S.-based PV manufacturers, are members of the board, Hopper declined to reveal how those representatives voted. As of press time, neither company has publicly spoken out for or against the Suniva proposal.
She added that SEIA has received "lots of positive feedback" on its position from solar companies, as well as from other organizations that are interested regarding the larger trade issues involved. "We will try to catalyze those groups, build a broad coalition across the solar industry, and include partners that might be likeminded," Hopper said.
Notably, several industry stakeholders have also filed letters of their own with the ITC opposing the Suniva petition.
For example, Sunnova, a U.S.-based residential solar service provider, charged in its letter, "This proposed action by a small investment firm that made a poor investment decision should not be allowed to hurt American jobs and consumers."
Jolywood (Taizhou) Solar Technology Co. Ltd., a China-based PV backsheet manufacturer, said in its letter, "The fact that a corporation went bankrupt due to improper management but still applied for trade remedy is essentially an abuse of the law." The company continued, "Additionally, it will be an action against the trend of the free flow of production elements and will bring negative impact to international trade in other countries, and products containing high technology with high-cost performance will not be treated fairly. If free trade cannot be achieved, how could people believe that 'America is a free nation'?"
Perhaps most surprising, though, is an opposition letter to the ITC from China-based Shunfeng International Clean Energy Ltd. (SFCE) – the majority shareholder of Suniva, itself.
Although SFCE had supported Suniva's Chapter 11 bankruptcy filing and agreed with its subsidiary that "fierce" competition in the U.S. market and ongoing imports "from other photovoltaic manufacturers in southeast Asia at a decreasing cost" were damaging, the Chinese company disagrees with Suniva's choice to pursue global trade actions.
In an announcement, SFCE explained, "As the majority shareholder (63.13 percent) of Suniva Inc., Shunfeng believes it is not in the best interests of the global solar industry for the chief restructuring officer of Suniva Inc. to file the Section 201 petition for global safeguard relief, nor does it represent the correct path to a viable solution for all stakeholders to the earlier petition for relief under Chapter 11."
Shunfeng added, "The global trade cooperation is vital to the sound and prosperous growth of the solar energy industry, and the U.S. solar market would not thrive if the fundamental principles of free market economy were not abided by."