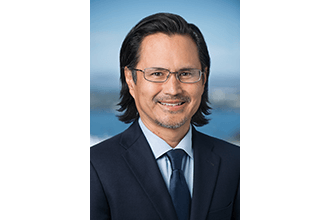 Sempra Energy, owner of San Diego Gas & Electric (SDG&E), has announced that Kevin C. Sagara will become chairman and CEO of SDG&E, effective Aug. 25.
Sagara, currently president of Sempra Renewables, has worked for the Sempra Energy family of companies in a range of leadership roles for 22 years. Scott D. Drury, president of SDG&E since the beginning of 2017, will continue in his current role, reporting to Sagara.
"Sustainability and innovation have become an increasingly important focus of SDG&E's approach to customer service, and Kevin Sagara's expertise in these areas will further enhance the depth of SDG&E's already strong leadership team," states Joseph A. Householder, president and chief operating officer of Sempra Energy. "Kevin's extensive commercial, legal, technology and regulatory experience will help SDG&E continue to adapt to the rapidly changing energy landscape."
Today, approximately 45% of SDG&E's power supplies are sourced from renewable energy.
Sagara, who will report to Householder, has served as president of Sempra Renewables since 2014. Previously, from 2013 to 2014, Sagara was vice president of renewables and corporate development for Sempra Energy's non-utility infrastructure development group. From 2010 to 2013, he was vice president and general counsel in the infrastructure group. Prior to that, for seven years, he served as vice president and associate general counsel for corporate and commercial law at Sempra Energy. Sagara first joined the Sempra Energy family of companies in 1992 as an attorney with SDG&E. He left Sempra Energy to work in the technology sector from 1999 to 2003.