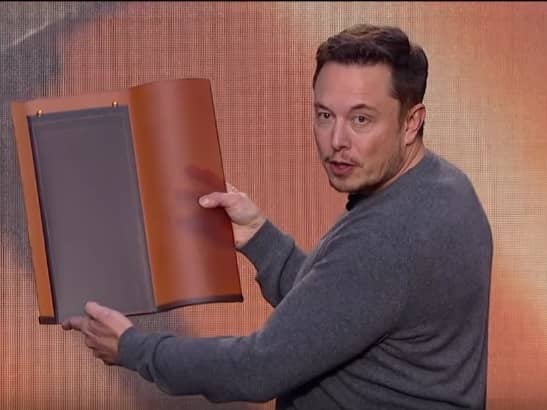 Elon Musk's "master plan" is coming to fruition, as Tesla and SolarCity shareholders approved on Thursday the electric vehicle (EV) and battery maker's acquisition of the solar company.
According to a Tesla blog post, Tesla shareholders "overwhelmingly" approved the $2.6 billion, all-stock deal: "Excluding the votes of Elon and other affiliated shareholders, more than 85 percent of shares voted were cast in favor of the acquisition." The vote followed an earlier one on Thursday, when SolarCity's shareholders also signed off on the acquisition.
"We would like to thank our shareholders for continuing to support our vision for the future. We look forward to showing the world what Tesla and SolarCity can achieve together," says the Tesla post.
When the planned acquisition was first revealed in June, Musk, who serves as CEO of Tesla and chairman of SolarCity and is a majority shareholder in both companies, called the proposal a "no brainer." By allowing customers to buy EVs, energy storage products and solar from one company, Tesla claimed the acquisition would allow it to become "the world's only vertically integrated energy company offering end-to-end clean energy products to our customers."
However, many investors and industry stakeholders were initially skeptical of the plan to integrate a car and battery manufacturer with a solar provider, as well as raised concerns about potential conflicts of interest between two companies that had overlapping shareholders and a family connection (Musk is also the cousin of SolarCity co-founders and executives Lyndon Rive and Peter Rive).
Over the next few months, Musk worked to convince investors and the public that the acquisition made sense, both financially and logically. In July, he pointed out in a blog that his "master plan" for Tesla has always included a goal to provide solar. Musk also said integrating rooftop solar with energy storage was a key part of his updated plan.
"One ordering experience, one installation, one service contact, one phone app," he wrote. "We can't do this well if Tesla and SolarCity are different companies, which is why we need to combine and break down the barriers inherent to being separate companies. That they are separate at all, despite similar origins and pursuit of the same overarching goal of sustainable energy, is largely an accident of history."
In October, Musk spearheaded a joint Tesla/SolarCity event at Universal Studios in Los Angeles, during which he unveiled flashy solar roof tiles and presented the new generation of Powerwall and Powerpack energy storage products. The event garnered widespread media coverage, and videos of the solar roofs were reposted all over the Internet. Not long before the shareholder votes this month, Tesla also laid out a long explanation on its website about the synergies between the company and SolarCity.
In the end, the hard work paid off. According to Tesla, the once-controversial acquisition "will be completed in the coming days."
Note: This article's cover photo is a screen shot from a Tesla YouTube video of the recent solar roof launch event, and the above tweet is a screen shot from Musk's official Twitter account.