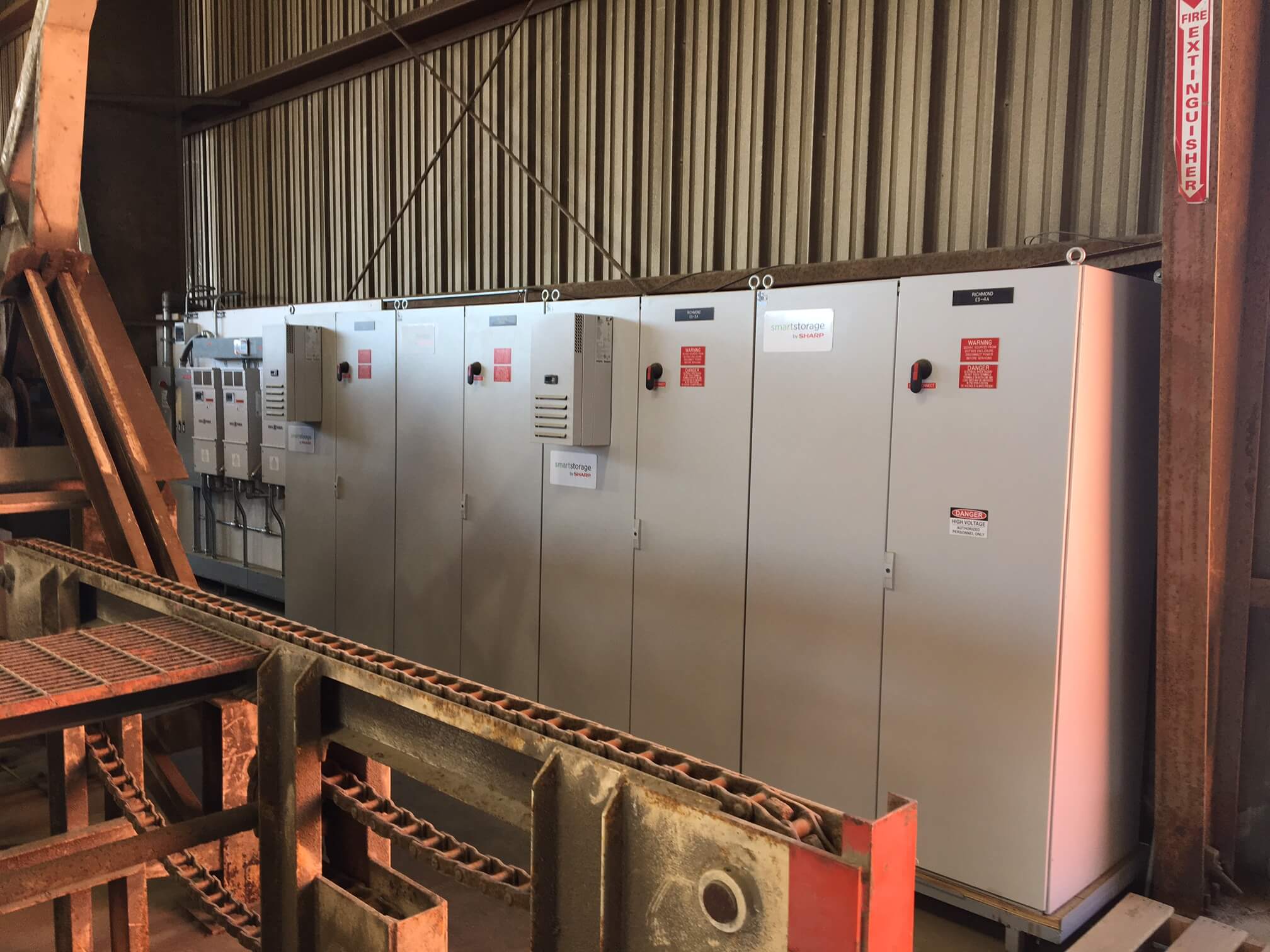 Sharp Electronics Corp. recently announced that CivicSolar, a full-service solar distributor, is now offering Sharp's SmartStorage energy storage system through its distribution network of solar PV installers.
The companies already teamed up on their first project under the partnership, which was completed at a lumber yard in California's Bay Area with technology developer and systems integrator Forecast Energy. Installed at Channel Lumber, the project features a 120 kW/160 kWh SmartStorage system plus a 313.5 kW solar system and Forecast Energy's proprietary forecasting platform.
"It's a privilege to have been selected by Forecast Energy for the Channel Lumber project and by CivicSolar as a distribution ally, which will see them promote our SmartStorage system to their network of 3,500 customers," says Carl Mansfield, general manager and founder of Sharp's U.S.-based Energy Systems and Services Group. "CivicSolar will broaden our reach to their vast network of customers in the solar industry and will bring our SmartStorage solution to customers that are facing expensive peak demand charges. We anticipate teaming with both CivicSolar and Forecast Energy on future solar-plus-SmartStorage projects."
Sharp says its energy storage solution paired with solar PV systems works synergistically to reduce energy usage for commercial properties. Sharp's SmartStorage system is designed to pull power from the SmartStorage batteries rather than from the utility at the times of highest demand (which are the most expensive rates) and is particularly suited for properties in parts of California where commercial utility customers are paying up to 50% of their energy bills toward demand charges, according to Sharp. Channel Lumber paid $172,385 in demand charges alone over a one-year period.
An analysis of Channel Lumber's energy usage profile estimates that the solar-plus- SmartStorage system will bring $160,466 in energy and demand savings annually – an estimated 62% reduction in Channel Lumber's total bill. Forecast Energy selected Sharp's SmartStorage system and was the integrator and installer for the entire project.