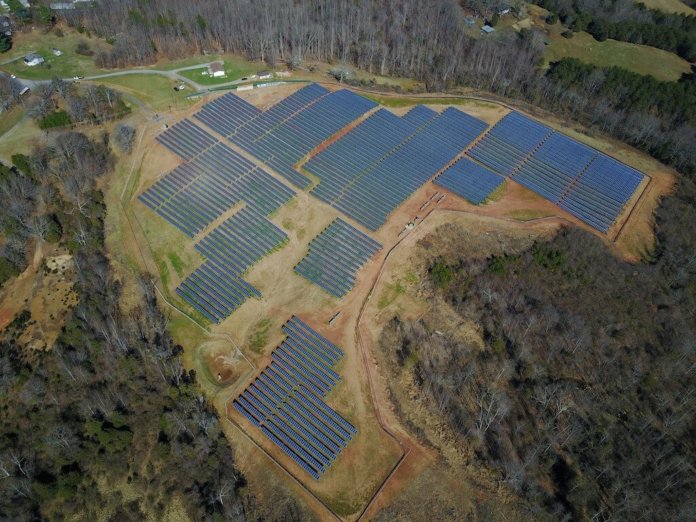 O2 EMC and United Renewable Energy LLC (URE) have completed construction of the Bedford Solar Farm, a 3 MW AC solar system located on approximately 16 acres of land in Bedford, Va.
Developed by O2 EMC and constructed by URE, the system is composed of 100 inverters and 10,188 solar panels mounted on a single-axis tracking system.
The property, owned by the city, is adjacent to a landfill, the partners note. The existing topography on the site is rolling up to 15 degrees; it thus challenged O2 EMC and URE to design the system to maximize the project size while minimizing the need for any site grading.
According to the partners, in addition to providing clean energy for the next 30-plus years, Bedford Solar is also setting an example for how solar project sites can offer multiple uses to benefit local communities: O2 EMC has partnered with Sun Raised Farms to provide sheep to help keep the solar site "mowed." Sun Raised Farms will be grazing sheep to mow the grass around and under the solar panels, thus drastically reducing gas-powered lawn mowers, herbicides and noise. O2 EMC is also exploring the use of planting vegetation on its solar farms to create "pollinator islands" that benefit local agriculture.
"URE is honored to have partnered with the O2 EMC Team on another successful project that was constructed within the schedule and under budget, while contributing to the local economy through the use of local labor," says Keith Herbs, executive vice president of URE.