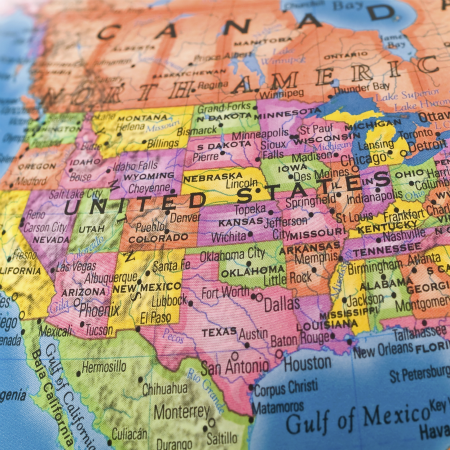 A total of 50 cities and towns across the U.S. have now committed to transition to 100% clean, renewable sources of energy like wind and solar, according to the Sierra Club. On Tuesday, the Truckee, Calif., Town Council adopted a resolution to move to 100% clean electricity town-wide by 2030, as well as all energy sources by 2050.
Such targets are already shaping the future of energy in communities across the country. This month, the Sierra Club's Ready For 100 campaign released a new report showcasing 10 U.S. cities that have made ambitious commitments to be powered with 100% clean, renewable energy and the steps those communities are taking to achieve their goals.
In response to this major milestone, Jodie Van Horn, director of the Ready For 100 campaign, says, "As the Trump administration turns its back on clean air and water, local leaders in cities and towns will move our country forward in a just transition toward 100 percent clean, renewable energy for all.
"Now, as more and more cities establish bold clean energy goals, it's vital we work to ensure that everyone, particularly those hit first and worst by fossil fuels, benefits in the switch to cleaner, healthier sources of energy," she continues.
In a statement, Truckee Mayor Morgan Goodwin says, "Truckee's commitment to 100 percent clean energy, including electricity, heating and transportation, is good for our community and our planet. Our town is on the front lines of climate change, and we understand how serious this is. Reducing our emissions will create jobs and long-term economic sustainability as we uphold our responsibility as stewards of the environment."
Salt Lake City Mayor Jackie Biskupski, a co-chair of Mayors for 100% Clean Energy, comments, "By committing to 100 percent clean energy, cities like Salt Lake City and Truckee are sending a message that we care about the health and prosperity of the people in our communities. Clean energy is the future, and cities that make the investment today are not only helping to protect the environment; they are positioning themselves to be the economic and social powerhouses of tomorrow."
Jenny Hatch, executive director of the Sierra Nevada Alliance, says the group is "proud to work with cities like Truckee."
"Truckee recognizes the many impacts on the local economy and environment that climate change will bring. Our model for our Regional Climate Change Program is to be a facilitator of creating community climate coalitions for this goal that work with their community decision-makers and energy users to pledge to go 100 percent renewable," says Hatch. "Through a ripple of communities going 100 percent renewable across the Sierra Nevada, we will make a big difference!"
Jeremy Jones, professional snowboarder and founder of the non-profit Protect Our Winters, adds, "The solutions to climate change are here, now. Success does not have to be an uphill battle; it is empowering places like my hometown of Truckee, Calif., to decide whether to power itself on clean, renewable energy, or carbon-intensive fossil fuels. We are very excited to see Truckee follow in the footsteps of mountain towns across the country who recognize that fighting climate change goes hand in hand with protecting their tourism and outdoor recreation economies."
A full list of the communities with 100% clean energy targets tallied by the Sierra Club can be found here.