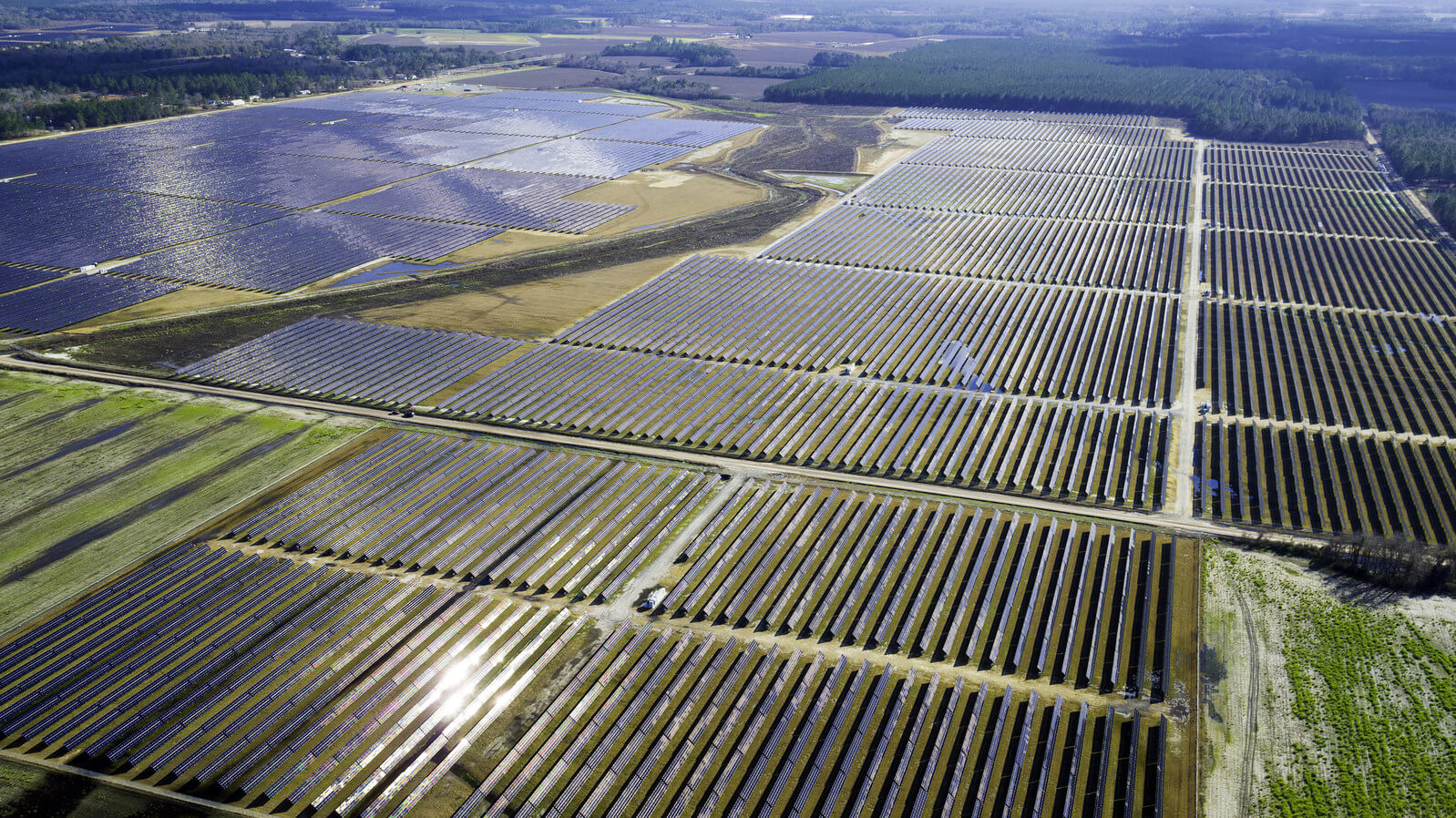 Green Power EMC, the renewable energy supplier for 38 Georgia Electric Membership Corporations (EMCs), and Silicon Ranch, an independent solar power producer, have announced an agreement to bring an additional 200 MW of solar energy online by the year 2020. According to the partners, the total capacity will be distributed across four locations in southern Georgia and will provide enough renewable power to help serve more than 35,000 EMC households annually.
The four solar projects will be developed, funded, and built by Silicon Ranch, which will also own, operate, and maintain the arrays throughout the lifecycle of each facility. Green Power EMC will purchase all the energy and environmental attributes generated by the facilities on behalf of its member EMCs.
The 200 MW portfolio expands the strategic partnership between Green Power EMC and Silicon Ranch. The pair commissioned a 20 MW solar plant in Jeff Davis County, Ga., near Hazlehurst, in 2015 and recently dedicated a 52 MW plant, also near Hazlehurst. According to Green Power EMC President Jeff Pratt, more than 30 EMCs share in the output generated by those two facilities. Pratt says the additional capacity will further enable the EMCs to supply low-cost solar energy to a growing number of the 4.1 million Georgia residents they serve.
"The Georgia EMCs deserve enormous credit for their vision to provide competitively priced, renewable power to their members," states Pratt. "Continued improvements in solar cost and technology will help our EMCs meet their members' interest in solar energy and maintain competitive energy costs. We are proud to partner again with Silicon Ranch to provide solar energy to them at such an affordable cost."
Silicon Ranch President and CEO Matt Kisber says, "Green Power EMC has developed a procurement strategy that allows its member co-ops to capture tremendous value. By banding together, they are able to leverage economies of scale, resulting in an extremely low cost of energy for their members. Green Power EMC and its member co-ops have established the model that has made Georgia the fastest-growing solar state in America, and it's a model that other states will no doubt follow in the years to come."
Photo courtesy of Silicon Ranch: Green Power EMC and Silicon Ranch previously partnered to complete this 52 MW solar farm in Hazlehurst, Ga, which incorporates 633,600 solar modules.