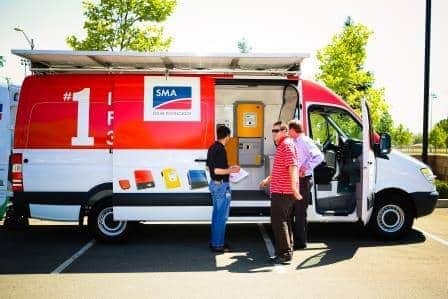 SMA America has announced that it will travel the U.S. beginning March 7 for its Optimization Redefined 2017 tour. The tour will make 16 scheduled stops in cities along the East Coast, West Coast and Texas, partnering with authorized distributors to host the events.
The company says the Optimization Redefined will showcase SMA's newly released Power+ Solution, which combines the Sunny Boy US inverter with the TS4-R MLPE and is designed to optimize residential PV systems.
"This is a wonderful opportunity for SMA to connect with many of its valuable partners and customers across the U.S. who have given us amazing support," comments Brad Dore, director of marketing for SMA. "We are eager to meet them and give them hands-on access to the new Power+ Solution because we truly believe it will redefine residential solar."
SMA adds that those who attend an event will be eligible for NABCEP continuing education credits. The tour schedule is available here.