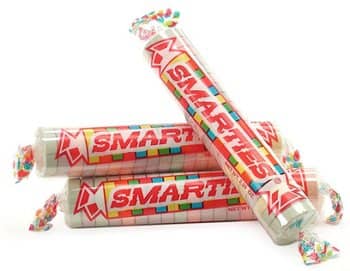 Ce De Candy Inc. (dba Smarties Candy Co.), maker of the iconic Smarties candy, and Dynamic Energy Solutions LLC, a turnkey solar project builder, have completed construction on a 674 kW solar project on the roof of Smarties' Union, N.J., facility. The project will be supported by the New Jersey solar renewable energy credit incentive program.
"This project will help Smarties to operate more sustainably. With over 2,100 solar panels on our roof, we expect to generate nearly half of our candy factory's energy usage from the sun. New Jersey has been very supportive of solar, making the economics attractive, as well," said Liz Dee, executive vice president of Smarties Candy Co. and granddaughter of founder Edward Dee, who founded the company in 1949. "We chose Dynamic to get these projects built because of their strong execution record and experience with companies like ours, particularly in the state of New Jersey."
"Dynamic Energy congratulates the Smarties team on the completion of this exciting solar project. We were thrilled to help Smarties advance their sustainable efforts and build a cleaner future for the State of New Jersey and us all," said Mike Perillo, CEO of Dynamic.