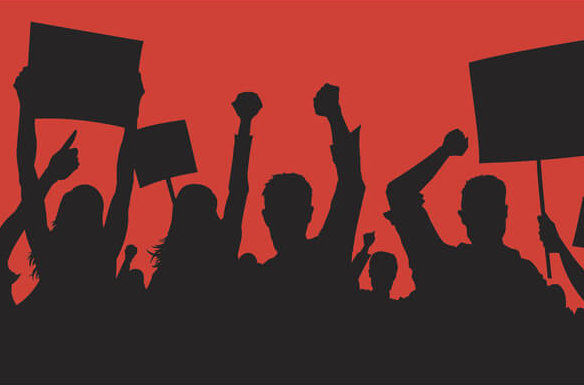 Almost immediately after the U.S. Trade Representative announced President Donald Trump's decision to impose an initial 30% tariff on imported solar cells and modules, a plethora of industry stakeholders chimed in with their disappointment and even some optimism. Below is a sampling of the initial reactions.
Adam Browning, executive director of national advocacy group Vote Solar, says, "There are a lot of ways to further support the growth of U.S. renewable energy manufacturing; this job-killing tariff is not one of them. Instead, this misguided decision to impose tariffs on solar products will negatively impact thousands of workers who depend on solar to support their families, and it will hurt American competitiveness in the global economy.
"That said, we know that American voters from both sides of the aisle are overwhelmingly on the side of solar progress," Browning adds. "We are committed to working with state and local leaders to overcome these setbacks from Washington and turn public will into real clean energy action. We need their leadership now more than ever."
The Smart Electric Power Alliance (SEPA), which previously avoided taking a public stance on the Section 201 trade case, has broken its silence.
SEPA President and CEO Julia Hamm says, "A robust, competitive solar market is essential to the United States' transition to the clean, safe, affordable and resilient energy future that SEPA and all its members are working toward. The president's action in the solar trade case will trigger economic disruptions in many segments of the industry, thus threatening our common vision and the many benefits clean energy can bring to American consumers and businesses.
"The challenge that lies before us will be to concentrate our efforts on accelerating the innovation and efficiency that will drive down costs across other parts of the energy value chain. For example, SEPA has partnered with the Department of Energy and other stakeholders on the Orange Button initiative, which is already helping to lower financing and other soft costs for solar projects. It is but one example of the kind of solutions our industry will develop to benefit utilities, consumers, the solar industry and the grid – regardless of federal policy decisions."
Jeff Cramer, executive director of business-led trade association Coalition for Community Solar Access (CCSA), says, "We're disappointed with the Trump Administration's decision to impose tariffs on the solar industry, one of the fastest-growing sectors of our economy. However, today's announcement does nothing to slow the momentum or dampen the excitement for community solar. More and more states are turning to community solar due to its proximity to customers, innovation in product designs, and strong customer demand. We expect these advantages, combined with strong-state level support for projects, will result in community solar being able to weather these tariffs and remain a bright spot in the U.S. solar market."
In a statement, nonprofit solar installer GRID Alternatives calls Trump's decision "a setback for clean energy and jobs in frontline communities."
"The tariffs announced today, while not as severe as they could have been, will likely dampen job growth and make it harder for families to get relief from high energy costs," says the nonprofit. "GRID Alternatives is committed to continuing our important work toward a transition to clean energy that includes everyone, and will work with our government, industry and community partners to minimize the impact of the tariffs."
Gregory Wetstone, president and CEO of the American Council on Renewable Energy (ACORE), claims the new tariffs "will raise electricity prices even as it costs jobs in the solar energy sector. Make no mistake, this is the government intervening in the marketplace to reduce the expansion of solar energy."
"Typically, tariffs bring benefits to the American workforce that must be weighed against the higher costs they impose on consumers," says Wetstone. "In this case, however, thousands of jobs will be lost across the solar development and installation sectors, and among companies that manufacture solar components such as inverters and racking systems. Meanwhile, American consumers and companies will have to pay more for solar technology that continues to drive growth across the globe. While we are confident that the American solar sector will remain vibrant, this is a needless drag on an important source of domestic investment and job creation."
"The President's decision to impose 30 percent tariffs on imported solar cells and modules will have the unfortunate consequence of raising costs for downstream solar customers, including the growing number of leading companies that are sourcing their electricity from renewable resources," says Malcolm Woolf, senior vice president of policy at Advanced Energy Economy (AEE), a national business association, speaking on behalf of the Advanced Energy Buyers Group, a coalition of large energy users convened by AEE. "These cost increases will slow the growth of solar power, which has become an increasingly desirable option for corporate buyers. As they have said in official filings, price matters."
Tony Clifford, chief development officer of installer Standard Solar, says, "While I would have preferred to see the Trump administration not impose any sanctions on foreign module manufacturers, which would have preserved the solar industry in its current form, the tariffs he decided to impose may slow, but will not stop the U.S. solar industry.
"The solar industry has come through worse policy decisions and will come through this one, too," Clifford adds. "The solar industry is nothing if not resilient, and I'm confident the innovative, tough and resourceful members of the industry will find workarounds to the latest obstacle placed in solar's path. The Solar Century is here, and not even unfair tariffs will stand in its way."
Michael Maulick, president and CEO of California-based mounting manufacturer SunLink Corp., says, "We are very disappointed by President Donald Trump's failure today to protect American workers and our country's growing solar economy."
"While we have always been module agnostic and supported modules of all types, we also believe the power of choice ultimately provides the most flexibility for customers to make utility-scale and commercial solar more pervasive," says Maulick. "We remain committed to working closely with the energy industry and our manufacturing peers toward a solution that supports domestic manufacturing and domestic innovation with a global mindset to keep America solar strong."
Environmental advocacy groups have also issued statements.
Kevin Steinberger, policy analyst of the Climate and Clean Energy Program at the Natural Resources Defense Council (NRDC), says, "President Trump just placed a huge and unnecessary hurdle in front of an industry that's hitting its stride. This shortsighted and counterproductive decision couldn't come at a worse time. We can't afford to handicap such a critical resource for powering America's clean energy economy.
"The cost of generating solar energy from rooftop panels has plummeted by more than 85 percent in less than a decade, but President Trump's action will reverse that progress," claims Steinberger. "Higher-priced panels will dramatically reduce the pace of new solar energy installations, increase climate-changing emissions, and lead to significant job losses nationwide."
Ellen Shenette of the Environmental Defense Fund, which just released a new report showing that U.S. clean energy jobs are outnumbering coal and gas jobs, says, "Trump's decision is out of line with the needs of the American workforce and the clean energy economy, which is transitioning to renewables at an unprecedented pace. Our report shows that the solar industry employs 260,000 workers, and provides local, well-paying jobs."