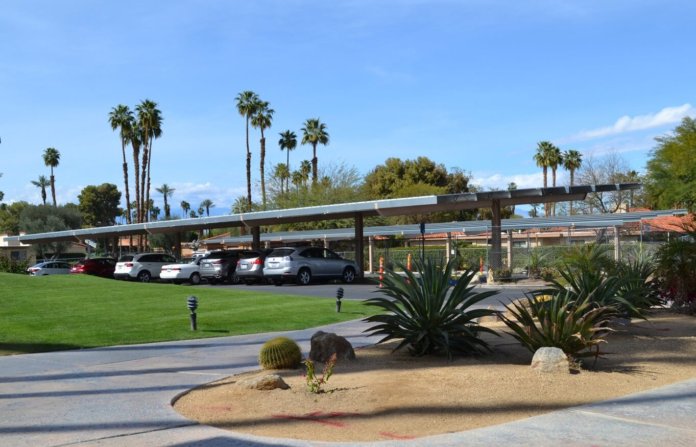 K2 Clean Energy Capital LLC, a developer of Commercial Property Assessed Clean Energy (C-PACE) financing, has closed PACE and prepaid power purchase agreement (PPA) financing for a 450 kW, $1.4 million solar PV carport project at the Sunrise Country Club in Rancho Mirage, Calif.
The solar system will offset over 70% of Sunrise's power usage, says K2. In addition, the carports will provide shade from the desert sun at the 18-hole golf and tennis club, located in the heart of Rancho Mirage.
"Solar Gain West selected K2 Clean Energy Capital to put together the financing for this project. K2's approach using PACE combined with the pre-paid PPA financing was the most cost-effective approach for Sunrise," says Roman Black, president of Solar Gain West, the developer. "K2 worked closely with our client through each step of the process and simplified the financing for the club."
"We were delighted to work with Solar Gain West and Sunrise Country Club on this project. Using PACE financing combined with a pre-paid PPA enabled the client to monetize the 30 percent federal investment tax credit with no capital outlay by the country club," adds Jonathan Pickering, managing director and co-founder of K2 Clean Energy Capital.
"Our initial connection with Solar Gain West was a result of our collaboration with Energy Toolbase," he adds. "Energy Toolbase users can use K2's commercial PACE financing application to run the economic analysis for a project in real time."