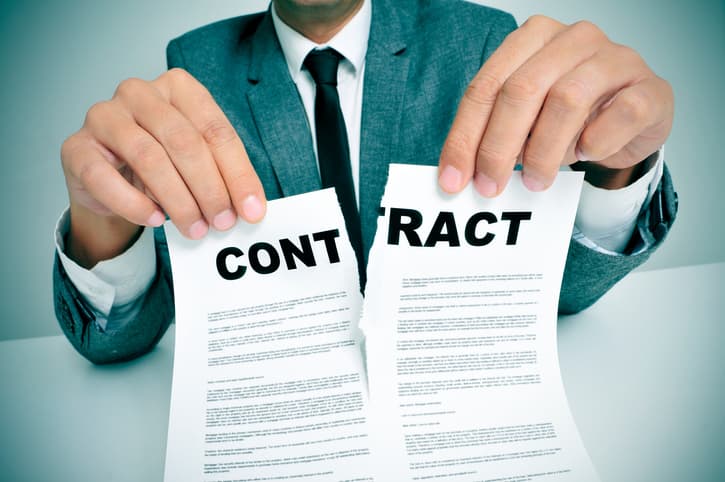 A blank-check company has terminated an agreement with Sungevity Inc. that would have paved the way for the rooftop solar solutions provider to become a public company.
In June, California-based Sungevity announced a reverse merger deal with Easterly Acquisition Corp., a shell company created by asset management firm Easterly Capital. Once the reverse merger closed, Easterly Acquisition Corp., was slated to become Sungevity Holdings Inc. and trade on the NASDAQ stock exchange under a new ticker symbol. The agreement would have provided the struggling solar company with around $200 million in cash for its business operations.
The parties anticipated the reverse merger agreement to close by the end of 2016, subject to various approvals. However, in a new U.S. Securities and Exchange Commission (SEC) filing, Easterly Acquisition Corp. states it has terminated the transaction.
When first announcing the reverse merger plan in June, Sungevity CEO and Co-founder Andrew Birch said the company expected the agreement to "enhance our ability to innovate and grow as we strive to provide the highest customer experience to our expanding customer base."
Darrell Crate, chairman of Easterly Acquisition Corp., added, "Sungevity makes solar simple and now will provide public investors the opportunity to gain exposure to the accelerating growth of the solar adoption curve. We believe that our merger with Sungevity will accelerate the pace of its growth and create superior value for our shareholders."
Although the SEC document does not offer many details about the terminated agreement, Crate explains in an emailed statement to Solar Industry, "We concluded it was not the right time to pursue a merger with Sungevity for a host of reasons, including changes in the marketplace regarding the valuations of renewable energy companies."
Indeed, myriad market factors, such as the bankruptcy of renewables giant SunEdison, module oversupply and regulatory uncertainty, caused investors to be wary of solar providers in 2016.
Raj Prabhu, CEO and co-founder of clean energy communications and research firm Mercom Capital Group, says, "Out of a peer group of 31 solar public companies around the world, 27 of them were in negative territory in 2016. That gives you a picture of how tough the stock market was on solar companies last year."
Prabhu adds, "The rooftop solar market has slowed, and installers, especially large installation companies, have struggled to make a profit. Installers that went public like SolarCity, Sunrun and Vivint Solar have all struggled."
As of press time, Sungevity has not responded to requests for comment, but in a Reuters report, Birch suggests renewable energy investors also became more cautious following the presidential election of Donald Trump, a climate change doubter who has questioned the costs and viability of solar and wind power.
According to Birch, "We lost the attention of investors. There is a good amount of uncertainty until Trump gets into office and his team starts describing what their policy plans are."
Now that the agreement has been terminated, what lies ahead for Sungevity?
"Sungevity was looking for the $200 million in cash that the deal would have brought in. With the deal canceled, the company needs to raise money elsewhere," says Prabhu. "The company has raised a billion dollars in equity, debt and project financing, but more recently, we have not seen where they have raised much."
In the solar space, Prabhu explains, "Financing is the biggest challenge. Considering that most installers, including Sungevity, are not profitable, it is make or break unless you continue to raise capital."
Birch does not specify the company's future plans in the Reuters report, but he insists that the transaction did not fall through as a result of Sungevity's financial situation. In fact, he claims that Sungevity is "very close" to being in the black, according to the report.
As for the future of Easterly Acquisition Corp., Crate says, "We are actively looking for opportunities to deploy our capital in a way that will be advantageous to our public shareholders." He notes that the public blank-check company was not specifically formed to acquire Sungevity and is not focused solely on the solar industry.