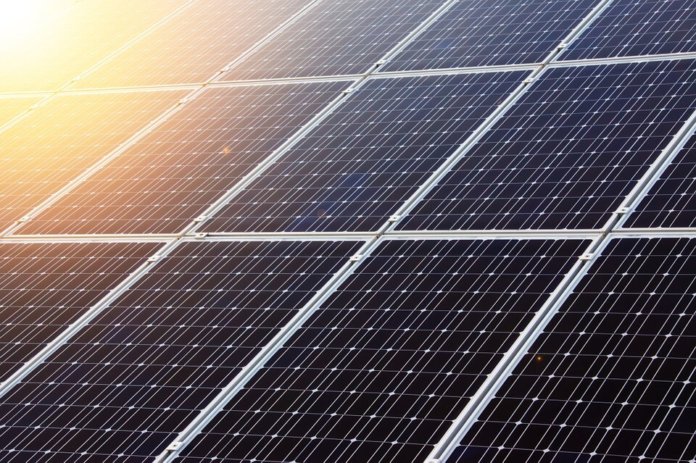 State and national solar energy advocates are expressing strong support for two bills in New Jersey that would stabilize and expand the state's renewable economy, the Solar Energy Industries Association (SEIA) has announced.
According to SEIA, Assemblyman John McKeon's A.3723 and its companion in the Senate, S.2314 from Sen. Bob Smith, consider the renewable energy provisions that were previously included in S.877, an earlier comprehensive energy package that was split to consider nuclear and clean energy components independent of each other.
SEIA, along with the Alliance for Solar Choice, the Coalition for Community Solar Access, KDC Solar, the Mid Atlantic Solar Energy Industries Association, New Jersey Solar Grid Supply Association, the New Jersey Solar Energy Coalition, Earthjustice, and Vote Solar, welcomed the legislation to grow New Jersey's renewable development, maintain more than 7,100 solar industry jobs and expand the benefits of clean energy to more residents.
SEIA says the legislation would stabilize the solar market through 2021 by increasing the renewable portfolio standard (RPS) target for solar, closing the current solar renewable energy credit trading program in an orderly way, reducing the overall cost of the current solar RPS by lowering the solar alternative compliance payment, and setting in motion a process for considering the next generation of solar incentives in the Garden State.
The bill would also enable a community solar program, ensuring that 100% of New Jerseyans have access to solar energy, SEIA notes. The community solar program would give consideration to residential customers, especially in multifamily buildings, and low- to moderate-income customers.
"This bill is a significant improvement, and as an industry, we welcome the short-term fix to New Jersey's RPS and the authorization of community solar projects," states Sean Gallagher, vice president of state affairs for SEIA. "New Jersey's solar industry is facing a crisis and the loss of thousands of jobs. Legislative action is needed to save this vital part of the state's economy, especially as the federal government imposes misguided tariffs on solar cells and panels. We urge state lawmakers to pass A.3723/S.2314 and Governor Murphy to sign it without delay."