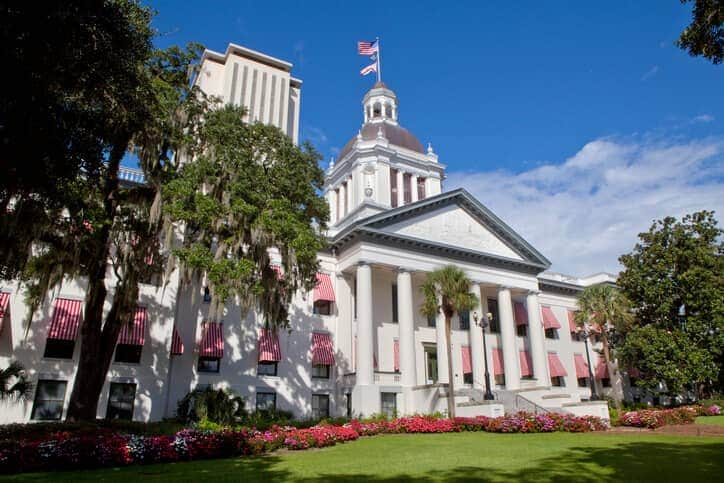 As the 2017 Florida legislative session begins this week, clean energy advocates and solar businesses are urging state lawmakers to swiftly implement Amendment 4, the solar tax abatement proposal that passed during Florida's August primary election with 73% support. The amendment cleared the way for lawmakers to pass legislation that would allow commercial and industrial solar projects to cash in on tax abatement rules already benefiting residential solar projects in the state.
According to the Southern Alliance for Clean Energy, an Amendment 4 implementation bill, S.B.90, was introduced in December by State Sen. Jeff Brandes and has already passed two committees. The next steps for S.B.90 are hearings in the senate finance and tax subcommittee, the appropriations committee and then a vote before the full senate. A companion bill in the Florida House of Representatives is still pending and expected to be filed by state Rep. Ray Rodrigues soon, the group adds.
"Given that the Florida legislature unanimously passed this measure last session and placed it on the ballot, we are optimistic that S.B.90 will be quickly and cleanly implemented to enact the will of Florida's voters," says Susan Glickman, Florida director for the Southern Alliance for Clean Energy. "We will be on the lookout for any attempts to add provisions that might hinder solar development. Our goal is to ensure continued progress and the growth of Florida's solar market."
Patrick Altier, president of the Florida Solar Energy Industries Association, adds, "Voters across the political spectrum have demonstrated their strong support. It's time for the Sunshine State to allow low-cost solar and provide energy from a homegrown renewable fuel source to keep down energy costs."
Florida voters showed their support for solar not once, but twice, last year: After passing the Amendment 4 ballot initiative in August, voters also rejected Amendment 1, a utility-backed proposal, in November.
Although Florida's fledgling distributed solar market has been slow to take off, a number of major solar installers, including SolarCity and Vivint Solar, entered the Sunshine State last year.
In fact, Vivint Solar recently expanded its footprint into Orlando, Fla., after initially focusing on the Tampa Bay area. The company says it currently has approximately 50 employees in its Orlando and Tampa offices and expects to employ another 20 to 30 employees in the next six months.
"Florida offers tremendous potential for solar power, and we want to help Orlando residents take advantage," says David Bywater, CEO of Vivint Solar. "With rooftop solar, Floridians in Tampa Bay and now Orlando will be able to enjoy clean solar power, increase their energy independence, and make a positive impact on the environment."