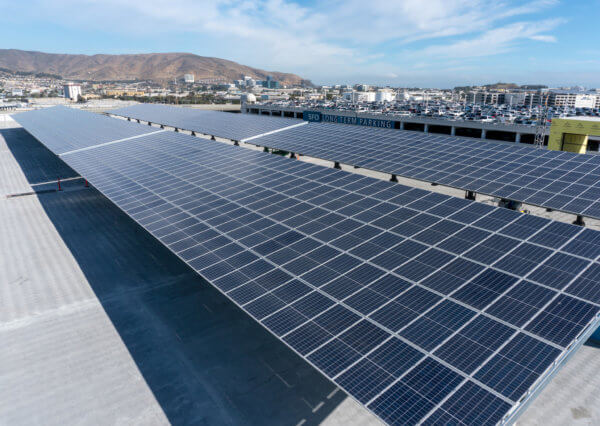 California solar company Sun Light & Power has completed a 905 kW solar array atop a new long-term parking garage at San Francisco International Airport (SFO).
Sun Light & Power collaborated with SFO, Nibbi Brothers General Contractors and solar panel manufacturer REC Solar, whose panels were used for the system.
The solar array, one of several at SFO, is designed to offset the airport's carbon footprint and save money by reducing demand electricity charges during peak usage times. The greenhouse-gas emissions offset by the system equal 915 metric tons of CO2 each year, says Sun Light & Power.
"We are happy to help San Francisco International Airport save electricity, create well-paying jobs and reduce the carbon impact of one of the busiest airports in the world," says Troy Tyler, chief operating officer of Sun Light & Power. "You can see the array from the freeway when you drive by. So, we'll have a sense of pride when seeing it for many years to come."
From initial contract signing to substantial completion, the project took 14 months to complete, in parallel with the construction of the parking garage.