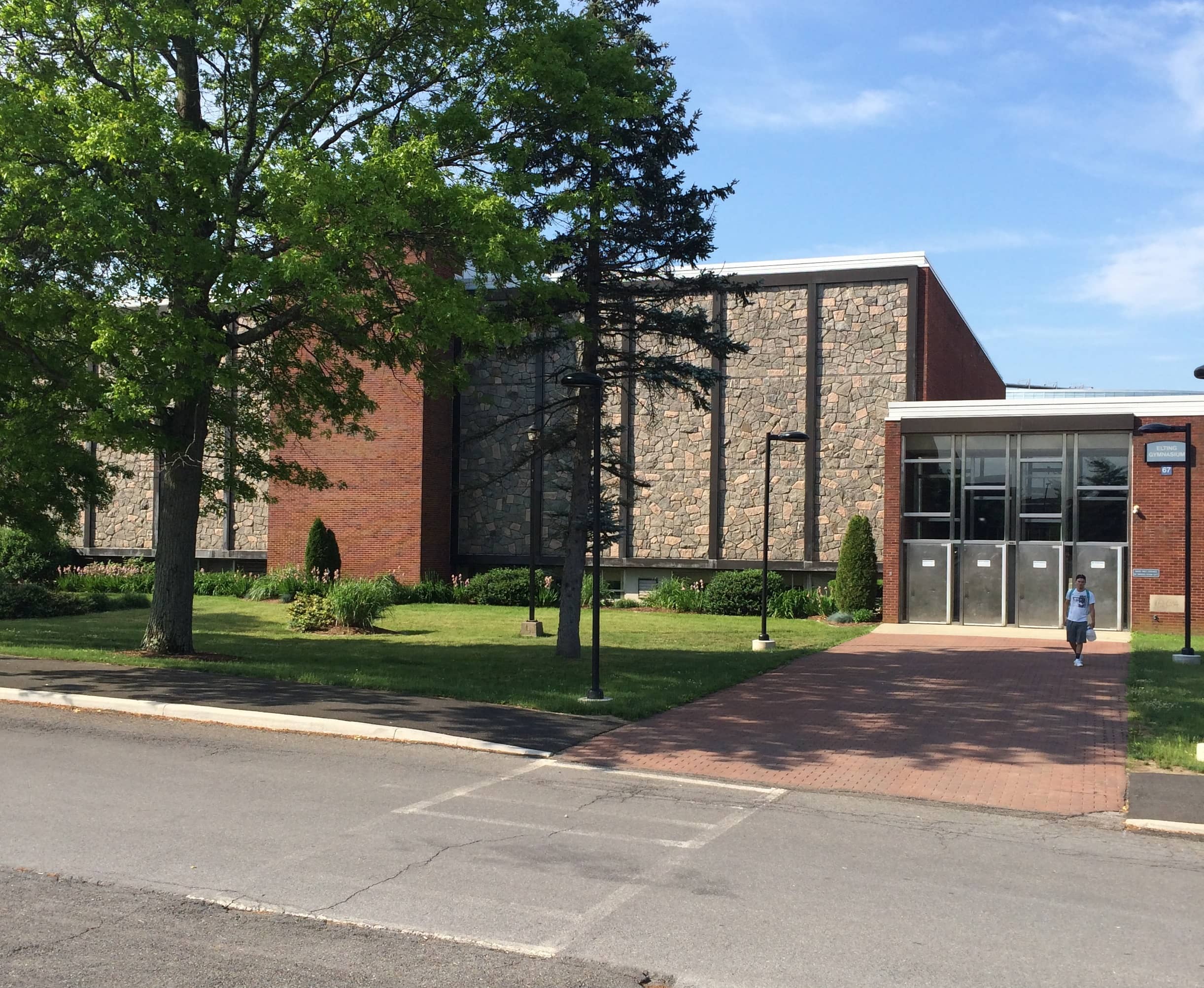 Last year, New York Gov. Andrew M. Cuomo announced a clean energy standard that will radically change the state's energy landscape in ways that would have been unimaginable just five years ago. When the standard is fully implemented in 2030, the goal is to have half of all energy consumed in New York come from clean and renewable energy sources, resulting in a 40% reduction in greenhouse gases.
One challenge will be integrating intermittent renewables into the grid without affecting grid reliability and stability. That's something two state agencies, the New York Power Authority (NYPA) and New York State Energy Research and Development Authority, are working intently on, along with the Electric Power Research Institute and Central Hudson Gas and Electric. They are collaborating to install a hybrid solar photovoltaic generation and battery storage system at the State University of New York (SUNY) at New Paltz, about 85 miles north of midtown Manhattan.
The 217 kW on-campus energy system represents a technology breakthrough that could have a significant impact on wide-scale distributed energy resources (DER). With the increasing penetration levels of solar PV, the need for advanced inverter technology to provide grid support is critically important. Smart inverter technology can enable periodic changes in settings of the distributed inverters in response to changing circuit conditions, solar output, and control of the battery inverter operation.
Schedule for completion in September, the New Paltz project will serve as a platform to better understand the operational value, issues and impacts of DER technology, provide an infrastructure for system evolution, and deliver a consistent, repeatable transparent methodology to validate an integrated approach so the public and private sectors can make prudent business and investment decisions going forward.
The project will not only help validate smart inverter technology, but also address how readily it can be transferred and repeated elsewhere, such as to other state facilities or to private-sector companies seeking off-grid energy solutions. By demonstrating the benefits of smart inverters for PV generation and storage, the project will enhance the university's ability to incorporate available distributed resources for grid support and to integrate these resources into a more resilient grid.
At New Paltz, the primary level of smart inverter benefit will be achieved through local autonomous and scheduled inverter operating modes. Using commercially available smart inverters, the system will interact with the SCADA and distribution management system of Central Hudson, the utility serving SUNY New Paltz.
The hybrid solar system will provide resiliency to the 7,800-student campus via backup generation and provide grid support to Central Hudson by allowing the school to use stored solar power during times of peak demand.
By producing and storing power outside the grid, the PV system will help optimize existing grid assets and potentially offset the need for additional transmission lines. The project will determine the best operating setting, considering both sides of the meter as an integrated grid system. Advanced grid support functions, such as solar time shifting, solar smoothing, solar firming and load peak shaving will also be a part of the demonstration.
Ultimately, the system will be owned by the university and operated on a distribution feeder identified by Central Hudson as needing capacity upgrades. A portion of the system will be configured to provide grid support functionality as well as off-grid operation during a utility interruption to avoid disrupting operations. The storage system will provide reactive power, voltage and frequency ride-through and power limiting in response to Central Hudson commands. Together with the rooftop PV arrays, it will also mitigate issues related to intermittent generation, including time shift, ramp rate control and load following – ongoing challenges for future distribution operating systems.
When NYPA completes construction later this year, the battery storage system will augment grid support for distributed solar and energy storage at the university's library and gymnasium. The Elting Gymnasium houses a mission-critical Red Cross emergency shelter, and the system will be able to supply power there during an outage. The project includes a distributed system analysis, economic analysis and a feasibility study of PV and energy storage as a microgrid. It is estimated the hybrid system will save the university $25,000 annually and offset 130 tons of greenhouse gas.
Programs like these are part of Governor Cuomo's Reforming the Energy Vision (REV), a fully integrated strategy whose overarching goal is to create an energy system that is more efficient, resilient and affordable, as well as gives New Yorkers the ability to make more informed energy choices.
REV strives to maximize the cost-effective use of all behind-the-meter resources that can reduce the need for new infrastructure through expanded demand management, energy efficiency and clean distributed generation. Energy storage is key to the successful implementation of REV.
The New Paltz project is also part of BuildSmart NY, the governor's initiative to accelerate energy efficiency in state government buildings. Its centerpiece is a mandate to improve energy efficiency at state-owned and -managed buildings 20% by 2020. In 2015, SUNY Chancellor Nancy Zimpher went beyond this goal and challenged SUNY campuses to reduce energy consumption 30% by 2020.
College and universities have been a driving force in the development of next-generation energy technology. The sustainable campus movement has raised interest in improving the ability to measure and reduce energy usage by tying together a campus power source, transmission, distribution and consumption into one system. For institutions like SUNY New Paltz, investing in a renewable energy system represents a promising solution.
In seeking the best site to host a pilot self-contained solar system, New Paltz was a natural choice. In partnership with NYPA, New Paltz has finalized a comprehensive energy master plan that includes the incorporation of advanced energy technology in every aspect of its operations.
The college has a culture of sustainability that informs its academic offerings, facility operations and improved quality of life for students. The university will use the microgrid as a showcase for experiential student learning, offering classes and research opportunities in renewable energy technology for electrical and electric power specialization students.
Although smart inverters represent a promising technology to advance DER, resolving interconnection, policy and technical issues is an iterative process requiring the expertise of R&D institutions, utilities, grid operators and energy technology manufacturers. One size most decidedly does not fit all. Still, a positive outcome of the pilot could eventually result in applications that go far beyond colleges and universities. Using smart inverters to integrate DER into a centralized grid or as a standalone system may prove to be a viable alternative for renewable installations nationally and globally.
SUNY New Paltz represents an important step in resolving grid edge challenges that currently preclude consumers from accessing the full potential of PV systems. This pilot project will also enhance the state's ability to take advantage of smart-grid technology by increasing understanding of how it works and the impact as utilities continue to incorporate DER in their operations.
Gil Quiniones is president and CEO of the New York Power Authority. The photo of the Elting Gymnasium, site of the solar microgrid, is courtesy of SUNY New Paltz.