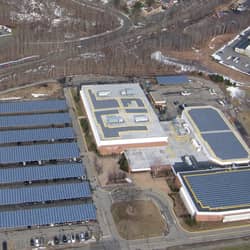 Can the collaborative-development model made famous by websites like Wikipedia also help to standardize and simplify solar power purchase agreements (PPAs)?
San Mateo, Calif.-based Tioga Energy Inc. says it has taken a critical first step toward open, accessible PPAs by making its SurePath PPA available to the public and fellow industry members. The electronic document officially went live today.
The company, which owns and operates solar power systems for commercial, nonprofit and government customers, believes that breaking down the privacy wall for this historically proprietary document will ultimately benefit the entire commercial-scale solar sector.
'In the early days, everyone thought it made sense to have a proprietary PPA,' Paul Detering, CEO of Tioga, tells Solar Industry. 'But we've come to the conclusion that in order to drive down costs for commercial solar systems – 100 kW to several megawatts across multiple roofs – and make the economics better, one of the areas to improve is to make the PPAs a lot simpler.'
To that end, Tioga is embarking on a three-part quest to bring a behind-the-scenes view of the entire PPA structure to the people. The first step, Detering says, is simply to expose Tioga's own contract to end customers who may be unfamiliar with usual PPA terms and unsure whether proposals offered to them by other providers are truly advantageous.
The second step is to educate both the public and the industry about terms commonly used in PPAs through the use of extensive, interactive annotations that translate legalese and industry-specific terms into everyday language.
Tioga's third step – which may be the most compelling one for the company's competitors and other commercial solar PPA participants – is to solicit feedback on the document.
'Developers have probably approached projects from a different perspective and thought of things we haven't thought of,' explains Detering. Project financiers and end users are also expected to provide valuable insights for this evolving contract, based on their PPA experiences.
According to Detering, an industry-wide shift away from proprietary PPAs would drastically reduce project planning and negotiation timelines, as well as the sky-high legal fees that often mount during document drafting and approval.
'If we continue to be in a mode where both our customers and our side are using attorneys and going back and forth, that adds tens of thousands in transaction costs,' he says. 'We need to get it to a point where it's measured in less than thousands of dollars.'
The solar sector's legal professionals currently benefiting from the existing model need not fear an open-source PPA, he adds. 'This is a classic case of volume versus getting a high price,' he explains. 'They may make less money on a per-transaction basis, but volume will be significantly higher.'
Detering is optimistic that the company's collaborative PPA model can reduce negotiation times from weeks to mere days by, eventually, adopting the same high levels of documentation standardization now familiar in the mortgage industry.
'We want to get to a common PPA, but we won't get there in one step,' he acknowledges, adding that PPAs have already taken a few organic steps toward standardization over the past few years as the commercial solar segment has grown.
In 2007, when Tioga Energy entered the field, commercial PPAs displayed extreme variance, Detering recalls.
'There's already been a lot of convergence toward a document that seems to work,' he continues. 'Having said that, the next step is to get host customers very comfortable. To them, it's still a new document. If there's one segment we're most interested in getting feedback from, it's end customers and the industry organizations that represent them.'
Photo: Tioga Energy's recent PV installation on the William G. Mennen Sports Arena in Morris County, N.J. Photo courtesy of Tioga Energy.