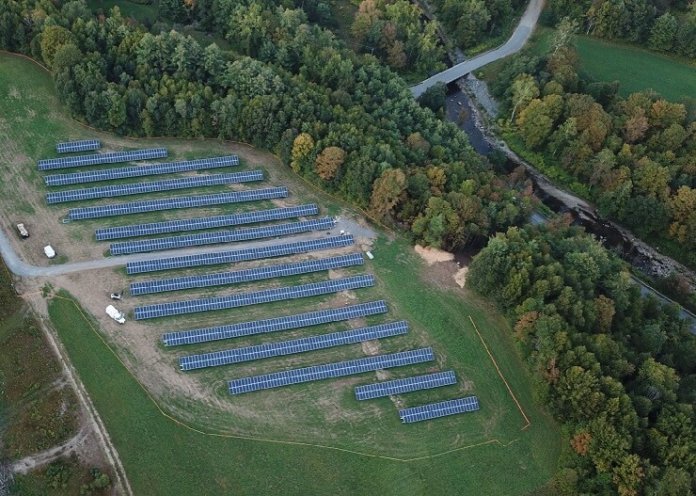 Two new solar power projects have commenced operations for Mount Snow, a four-season resort in Vermont, according to an announcement from Mount Snow, asset management firm Kendall Sustainable Infrastructure LLC (KSI) and developer Green Lantern Development LLC.
The two projects, located in southern Vermont off-site from the resort, have a combined capacity of 1.5 MW of power, enough to offset Mount Snow's electricity usage and reduce its energy bills for the next 20 years or more. Together, the two systems are expected to generate 1.8 million kWh in their first year of operation and 34 million kWh over the next 20 years.
"Mount Snow is pleased to begin this important relationship in the midst of another great winter season," says Erik Barnes, vice president and general manager of Mount Snow. "While the energy cost-savings from these projects are substantial and important, we also firmly believe that the growth of solar power in Vermont has been positive, not only for Mount Snow and our guests but for the entire state, as well, as we all work toward a future powered by clean energy."
Vermont solar developer Green Lantern Development served as the developer and general contractor for both projects.
"These are another two accomplishments in our series of solar projects. Vermont has become a hub for solar development and now serves as a model for other states to incorporate solar into their energy production mix," says Luke Shullenberger, managing partner at Green Lantern Capital.
"We are pleased to enter a long-term partnership with Mount Snow," adds KSI's managing director, John Chaimanis. "It is a long-standing iconic Vermont resort that will benefit for many years to come from the power created by our solar projects."