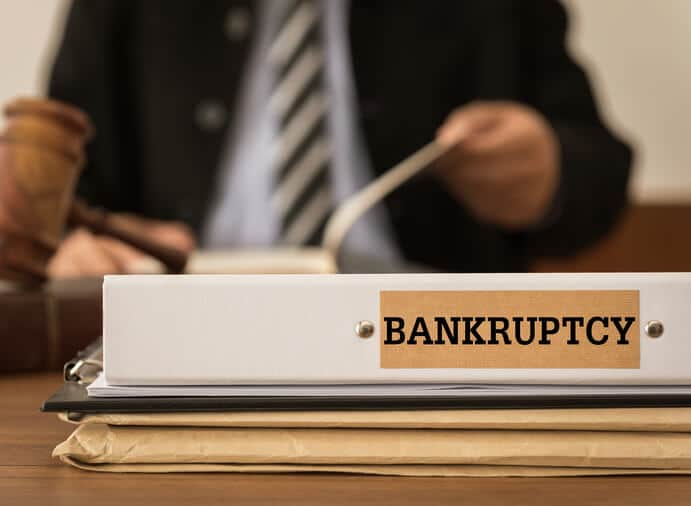 Not long after losing a deal to become a public company and raise much-needed capital, rooftop solar provider Sungevity Inc. has laid off workers, filed for Chapter 11 bankruptcy and entered a new agreement to sell its assets.
In an announcement, California-based Sungevity reveals it has commenced voluntary Chapter 11 proceedings in U.S. Bankruptcy Court for the District of Delaware – a decision Sungevity will help facilitate a financial and corporate restructuring to strengthen its balance sheet and recapitalize the company. In connection with the restructuring process, the company has entered into an asset purchase agreement with a group of investors led by Northern Pacific Group, a Minnesota-based private equity firm. Under the terms of the agreement, Northern Pacific Group will acquire substantially all of the company's assets, including the equity interests in Sungevity's  European operations. Sungevity says the purchase agreement sets the floor, or minimum acceptable bid, for an auction under the supervision of the court, which is designed to achieve the highest available offer. The company expects to complete its financial restructuring and sale through an expedited process, with a final sale approval hearing and closing of the sale anticipated to take place by the end of April.
Although Sungevity says in its announcement that it expects operations to continue uninterrupted during the Chapter 11 proceedings, the company substantially reduced its workforce before filing for bankruptcy. Citing "a source with knowledge of the company's operations," The Mercury News reports that Sungevity cut 350 jobs last week. (When reached for comment, a Sungevity representative acknowledged the company did, in fact, eliminate jobs but would not confirm that number.)
One major benefit of Sungevity's new agreement is that the group of investors has committed to provide the company with up to $20 million in financing. Subject to interim court approval, the financing will be immediately available to Sungevity to be used to fund the company's day-to-day operations, as well as to pay any expenses related to the Chapter 11 proceedings.
"The agreement we have reached with the team led by Northern Pacific Group and its co-investors is a testament to their confidence in the future of Sungevity's business," says William Nettles, Sungevity's newly appointed chief administration officer, in the company announcement. "The actions we have announced today will allow Sungevity to emerge as a stronger and more competitive company. With its market-leading software platform and its high-quality employees who provide unwavering commitment to customers and exceptional service, Sungevity intends to be at the forefront of the industry as solar continues on its growth trajectory in the years ahead."
"The board and its advisors reviewed a range of options and ultimately decided that a court-supervised sale represents the best path forward for our customers, suppliers, employees and business partners," adds Sungevity CEO Andrew Birch. "During the sale process, our team will remain committed to serving our customers and delivering our industry-leading service. Our ample on-hand inventory and uninterrupted installment contracts position us well to continue fulfilling our customers' orders. Sungevity has long been a pioneer in the field of residential solar installation, and we believe that this represents a step forward for the company."
Sungevity's decision to file for Chapter 11 and sell its assets comes after blank-check company Easterly Acquisition Corp. terminated a $200 million reverse-merger agreement with the solar provider in January. At the time, Darrell Crate, chairman of Easterly Acquisition Corp., explained, "We concluded it was not the right time to pursue a merger with Sungevity for a host of reasons, including changes in the marketplace regarding the valuations of renewable energy companies." Indeed, public investors had become wary of solar companies following renewable energy giant SunEdison's bankruptcy last year and amid policy uncertainty after the U.S. elections. Furthermore, the residential solar sector had slowed down.
However, Sungevity was counting on that reverse-merger agreement in order to raise capital and work toward becoming a profitable company. As Raj Prabhu, CEO and co-founder of Mercom Capital Group, said in January, "Financing is the biggest challenge. Considering that most installers, including Sungevity, are not profitable, it is make or break unless you continue to raise capital."