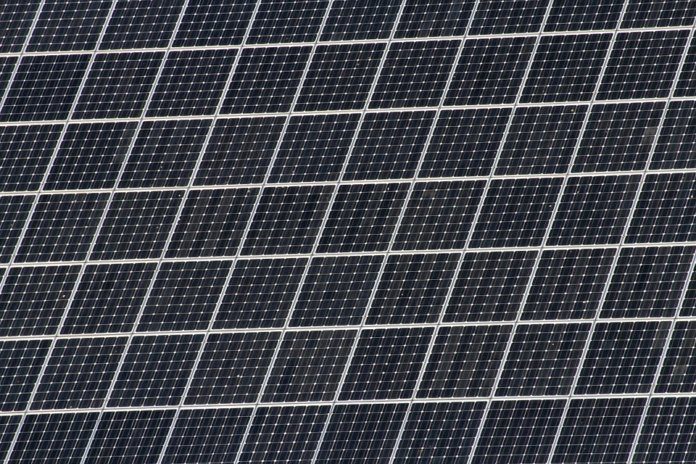 The Massachusetts legislature has passed an energy bill that encourages greater adoption of solar but does not address caps on net energy metering (NEM) for non-residential solar customers.
Now headed to the desk of Mass. Gov. Charlie Baker, H.4857, An Act To Advance Clean Energy, addresses a decision by the state's Department of Public Utilities (DPU) that would have allowed Eversource, Massachusetts' biggest utility, to impose complex fees on consumers who go solar, explains the Solar Energy Industries Association (SEIA). Under the bill, the utility would have to refile its plan.
"Massachusetts lawmakers showed that solar consumers should not be punished with complicated fees, rejecting a decision that would have halted solar growth in the commonwealth," states Sean Gallagher, SEIA's vice president of state affairs. "Allowing utilities to discriminate against homeowners simply for adding solar to their roofs is always the wrong decision, which is why it hasn't worked in other states."
However, the bill fails to raise the statewide caps on NEM for non-residential customers, adds SEIA, which notes that NEM has been critical to the state's solar success. The caps have been hit in three utilities' service territories, stalling projects throughout the state, says SEIA. According to Gallagher, the lack of action on NEM means "some Bay State businesses and communities who want to go solar are unable to do so."
On the other hand, the legislation raises the state's renewable portfolio standard (RPS) by an additional 2% – from the current 1% – each year through 2029 (and then back down to 1% in 2030).
The Sierra Club notes that the bill also authorizes 1,000 MWh of energy storage and 1,600 MW of offshore wind, as well as expands energy efficiency savings within the MassSave program.
The group, calling the legislation a compromise energy bill, argues that it falls far short of what the State Senate passed in June; instead, it is much closer to the legislation passed by the House.
The Senate bill would have eliminated the cap on NEM, as well as the solar charges imposed by Eversource; boosted the RPS rate of increase to 3% per year; and mandated 5,000 MW of offshore wind, according to the Sierra Club.
"With this bill, the Massachusetts legislature took baby steps on clean energy legislation when what is needed are giant strides," says Emily Norton, chapter director of Sierra Club Massachusetts.
Deb Pasternak, chapter chair, adds, "Aside from knocking Massachusetts behind other leading states in addressing climate change, this bill fails to capitalize on the benefits of developing a regional clean energy economy. This energy bill is a missed opportunity that effectively kills more solar jobs rather than promoting good-paying, local jobs."
Zaid Ashai, CEO of Massachusetts-based solar developer Nexamp, says, "Although this bill delivers modest advancements for clean energy in the Bay State, it leaves crucial issues facing the solar industry unaddressed."
Ashai specifically points out bill's failure to raise NEM caps and "sufficiently counteract utility proposals for new fees on solar customers." In turn, he says the compromise bill "inexplicably neglects an opportunity to deliver clarity to solar developers and their customers."
Despite the lack of action on NEM, SEIA nonetheless encourages Baker to sign the legislation due to the RPS raise and the overturn of the DPU's ruling.
SEIA notes that Massachusetts ranks sixth in the country for most solar installed, with 2,137 MW. Approximately 8.6% of the state's electricity comes from solar, and the industry employs 11,530 people, ranking second among states.