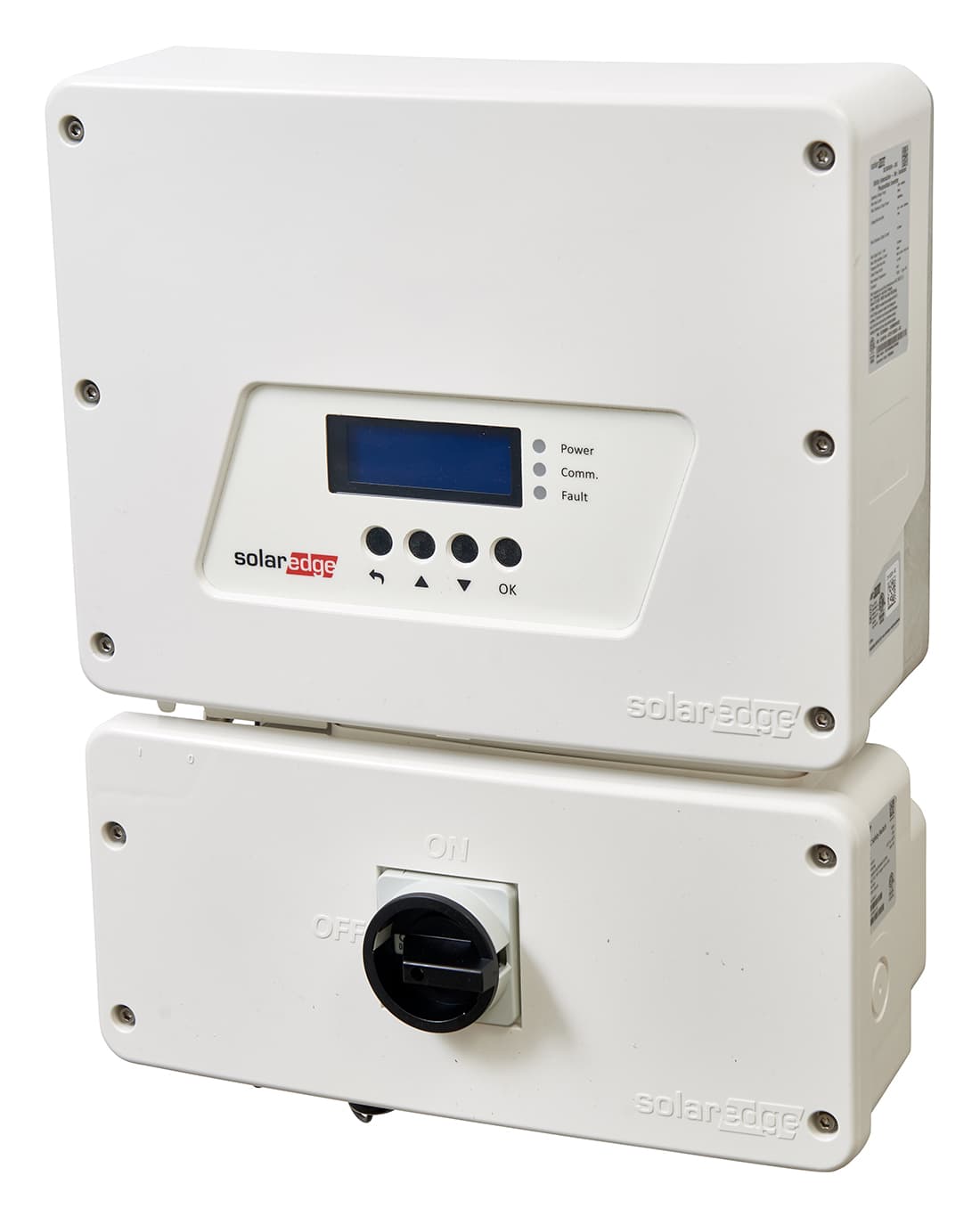 SolarEdge Technologies Inc., a provider of PV inverters, power optimizers and module-level monitoring services, says its HD-Wave inverter has set a new record for the California Energy Commission (CEC) by reaching 99% weighted efficiency.
Topping the CEC inverter efficiency list, SolarEdge's HD-Wave inverter is based on a power conversion topology that decreases inverter size and weight while also improving efficiency, according to the company. Weighing in at 25.3 pounds and measuring 17.7H x 14.6W x 6.8D (including safety switch), the HD-Wave inverter is the smallest and lightest inverter SolarEdge has ever manufactured, which enables faster and easier installation.
SolarEdge says it designed the new inverter to support enhanced product reliability by using film capacitors instead of electrolytic capacitors. To enable faster commissioning, the HD-Wave inverter has automatic power optimizer identification and string assignment detection. In addition to offering standard SolarEdge design flexibility, the HD-Wave inverter enables 155% DC/AC oversizing.
The company adds that the inverter complies with safety- and revenue-grade standards, including integrated arc fault protection; integrated rapid shutdown for NEC 2014 and 2017 690.12; and optional revenue-grade data, according to ANSI C12.20 Class 0.5 (0.5% accuracy). Consistent with all of its other inverters, SolarEdge notes, its HD-Wave inverter includes 25 years of free module-level monitoring and a 12-year standard warranty.
"At SolarEdge, we are dedicated to making solar energy more accessible around the world by focusing on innovation," says Lior Handelsman, vice president of marketing and product strategy and founder of SolarEdge. "Breaking this new record is in line with our commitment to lead the industry in solar energy advancement."