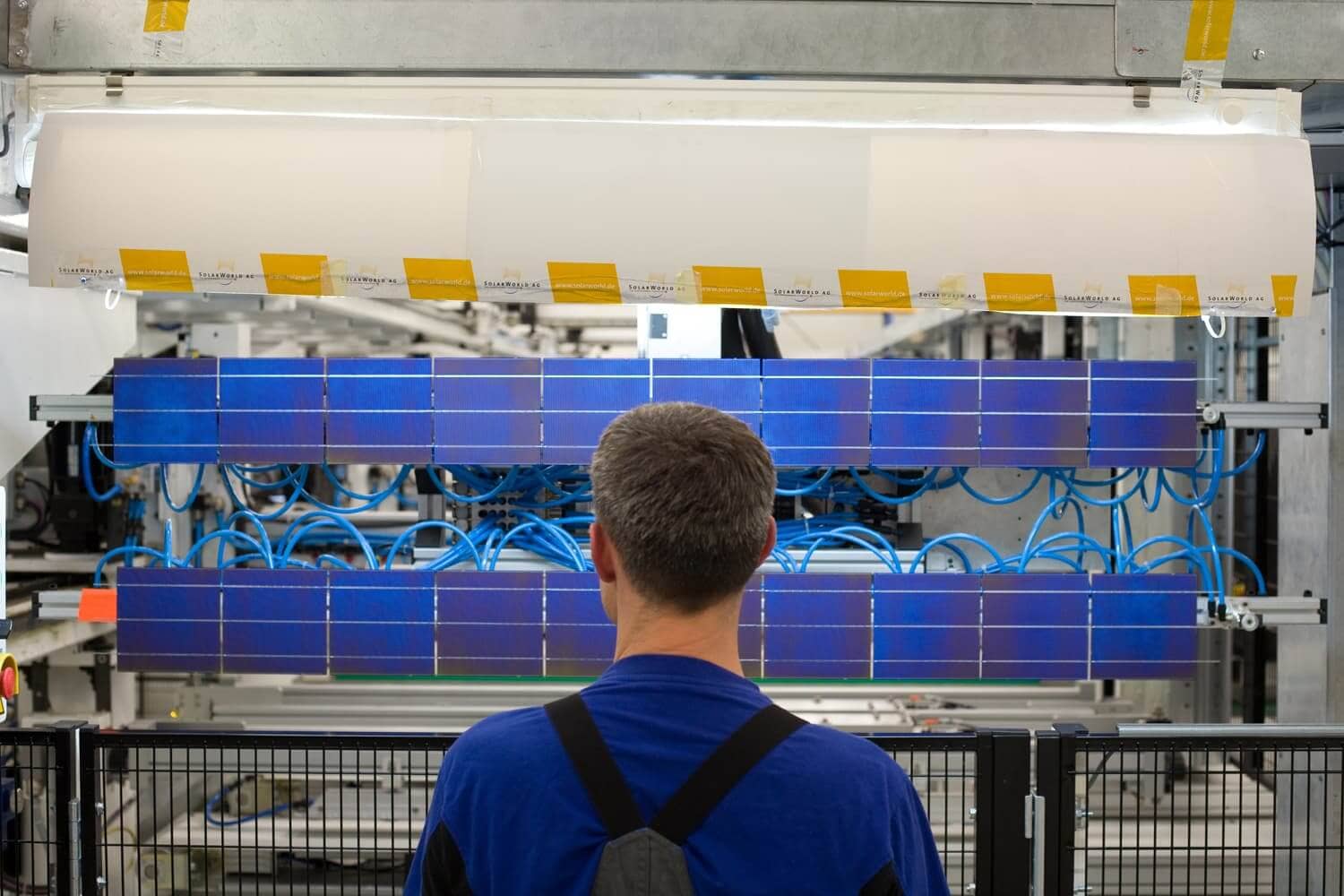 Despite recent efforts to streamline its business and remain competitive amid global market challenges, Germany-based PV panel maker SolarWorld AG is "immediately" filing for insolvency proceedings in local court.
In a brief announcement, the company says, "The management board of SolarWorld AG, after having conducted a diligent review, came to the conclusion today that due to the ongoing price erosion and the development of the business, the company no longer has a positive going concern prognosis [and] is therefore over-indebted and thus obliged to file for insolvency proceedings."
As for the fate of the German company's subsidiaries, including SolarWorld Americas, the parent company says in its announcement, "It is currently under evaluation if a respective obligation to file for insolvency proceedings is also given with regard to affiliated companies of SolarWorld AG."
A spokesperson for SolarWorld Americas, which operates a large panel manufacturing facility in Hillsboro, Ore., has declined to comment beyond what the parent company released.
SolarWorld AG has been struggling amid global market challenges, namely module overcapacity. In February, the German company announced it was stopping production of its multicrystalline products, shifting its manufacturing focus to monocrystalline high-efficiency technology, and reducing its workforce.
The company has long argued that Chinese solar manufacturers have been dumping cheap solar modules into the global market, and SolarWorld's trade complaints were the leading force behind the anti-dumping trade duties placed on Chinese solar imports in the European Union and the U.S.
In a statement, SolarWorld AG CEO Frank Asbeck claims that although the company has "led the fight against illegal price dumping," the anti-dumping measures "are being undermined by Chinese companies either by relocating production to Asian neighbors or by circumventing them."
Asbeck continues, "The prices for solar cells and modules have crashed massively since the middle of last year. Instead of an expected market slowdown, prospects have now also deteriorated for the coming months. In view of this development, the strategic measures adopted at the beginning of the year are not sufficient to maintain the positive prognosis confirmed in March."
"This is a bitter step for SolarWorld, the management board and the workforce and also for the solar industry in Germany," he says. "The next few weeks and months will now decide on the future of Europe's largest and most modern production in the key industry of photovoltaics. We will do everything we can to maintain as many jobs and production as possible."
Notably, U.S.-based PV manufacturer Suniva also recently blamed Asian solar companies for its financial troubles before entering Chapter 11 bankruptcy. Suniva then filed a petition in April with the U.S. International Trade Commission seeking new import tariffs on solar cells and minimum import prices on modules made not just in Asia, but anywhere outside the U.S. The Solar Energy Industries Association publicly opposes the proposal.
Update – Monday, May 15: SolarWorld Americas has issued a statement about its current operations.
Photo of a factory worker courtesy of SolarWorld AG