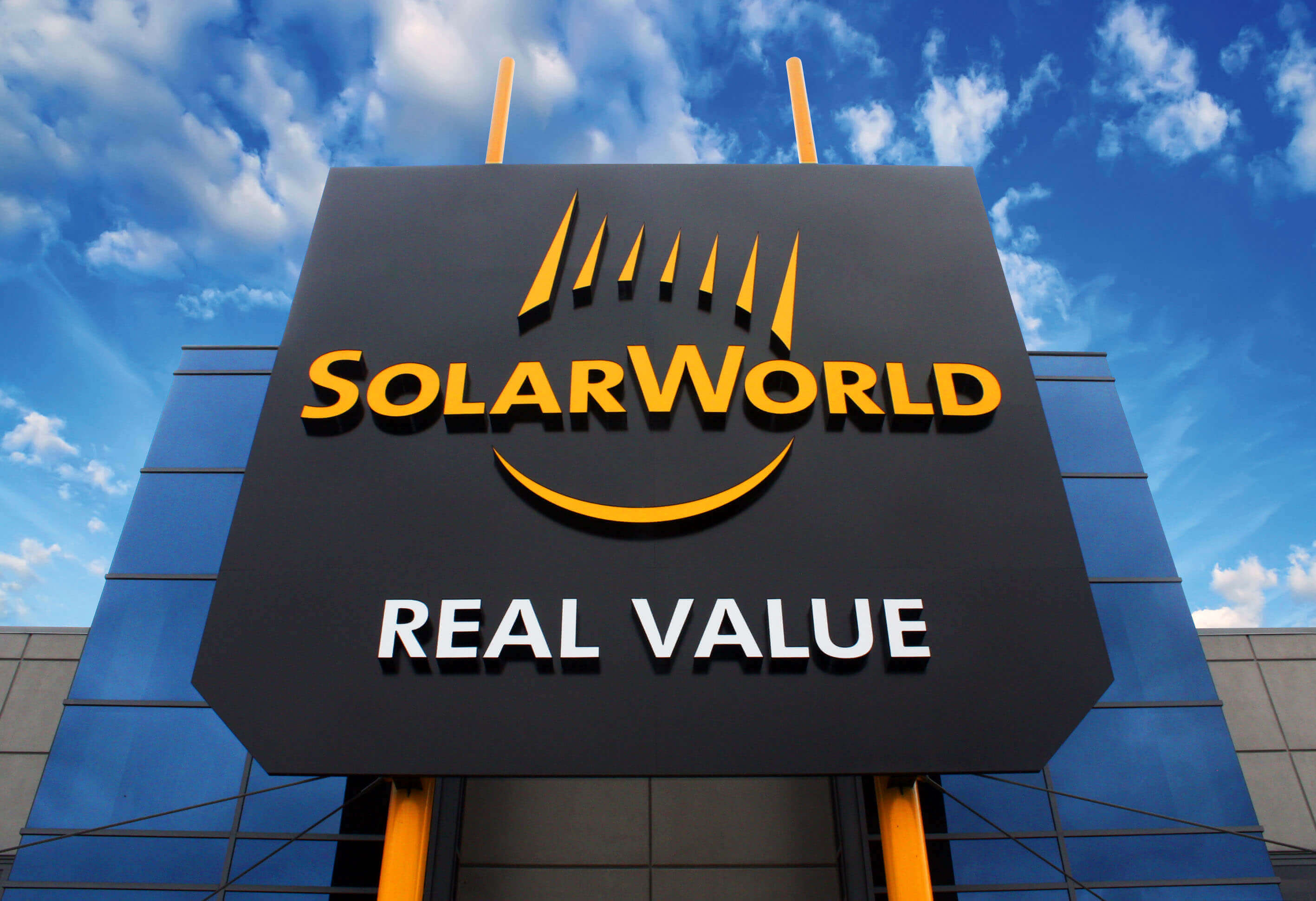 SolarWorld Americas, which operates a large PV manufacturing plant in Hillsboro, Ore., is cutting its workforce in half but also announced it expects a double-digit-million-dollar infusion of cash to enable the company to stabilize and optimize operations through 2017 and beyond.
Ever since its parent company, Germany-based SolarWorld AG, entered insolvency in local court, the U.S. subsidiary has consistently said it would work to maintain operations despite the parent's financial woes. However, SolarWorld Americas issued a warning of an impending mass layoff to its approximately 800 employees in late May, and Ben Santarris, the company's head of corporate communications, now tells Solar Industry, "We expect to level out at 300 employees after about 360 layoffs, as well as release of temporary workers and attrition." He adds that the layoffs are "in the process of taking place over the coming days (not all on the same day)."
In addition to the significant workforce reduction, SolarWorld Americas has announced its lenders have agreed immediately to forward $6 million in cash to the U.S. company. Juergen Stein, president of SolarWorld Americas, says the lenders also will permit the company to sell assets not required for operations and put the proceeds to use in funding operations. In the near term, the company expects such a sale to result in a total, combined cash infusion in the double-digit-million-dollar range, Stein adds.
"This financial reinforcement is good for our customers and suppliers alike," says Stein. "It means quite simply that we can reassure our business partners that we will remain a reliable force not only in supplying leading solar technology, but also in continuing to fight for fair trade in the U.S. market and improving market conditions there."
As mentioned, SolarWorld AG and several sibling subsidiaries are operating under insolvency proceedings in Europe. However, SolarWorld Americas says it continues to operate outside any similar proceedings. Like its parent, the U.S. company has argued cheap module imports, especially from Chinese manufacturers, have hurt domestic manufacturing and made it difficult to compete. In late May, SolarWorld Americas joined bankrupt Suniva as a co-petitioner in a Section 201 trade case that seeks global import tariffs on cells and modules entering the U.S. market.
"We are re-investing in our business to continue serving our loyal customers, as always," says Stein. "With that, we will continue to fight for the U.S. solar industry's future, just as we have done through the industry's ups and downs over these four past decades."