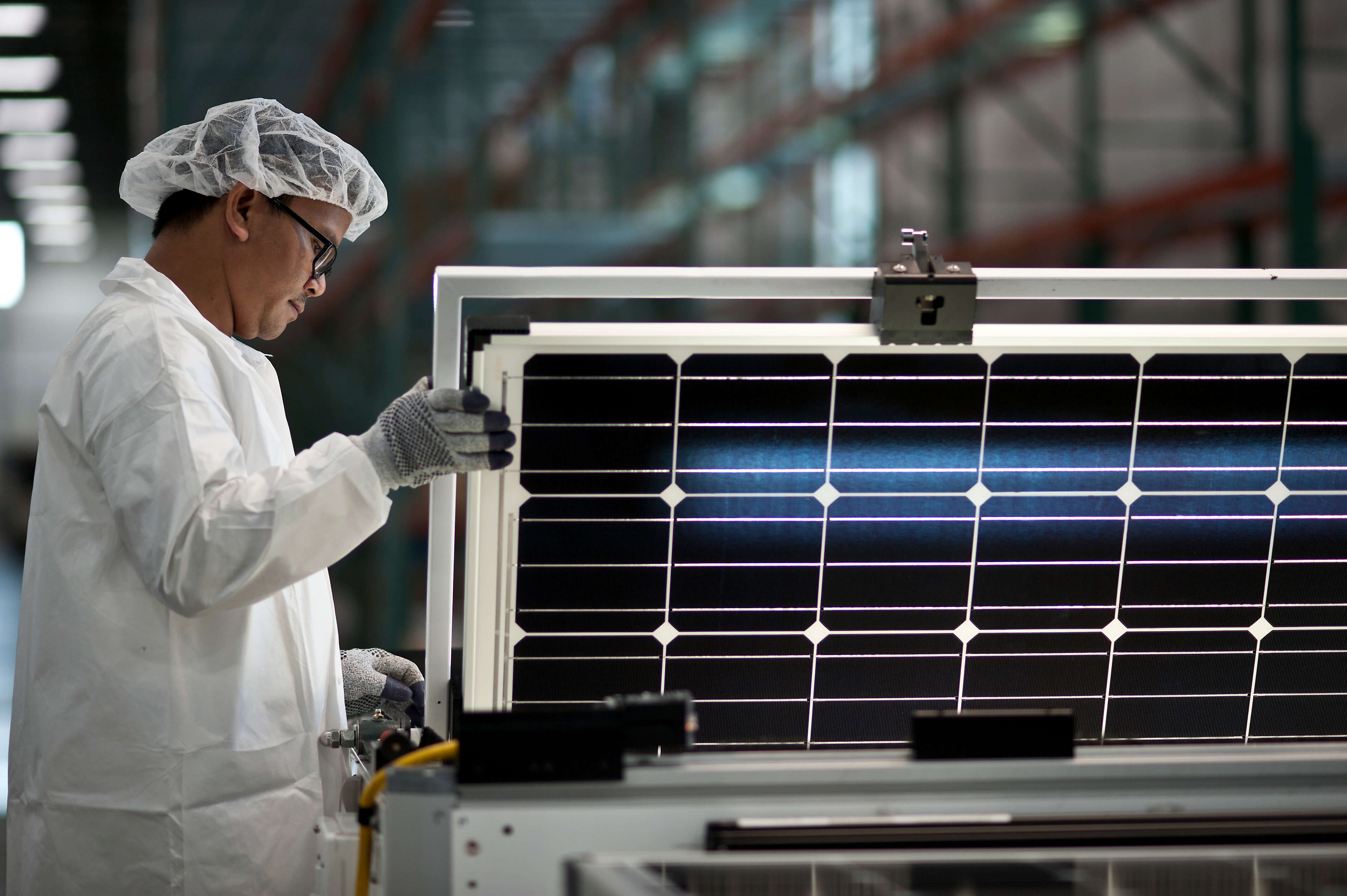 SolarWorld Americas, the U.S.-based subsidiary of German panel manufacturer SolarWorld AG, has declared that it is maintaining full operations amid its parent company's insolvency.
On May 11, SolarWorld AG and its German subsidiaries officially filed for insolvency proceedings at the local court of Bonn, which has appointed attorney Horst Piepenburg as preliminary insolvency administrator. The manufacturer cited "ongoing price erosion" for the decision and reiterated its long-held claims against cheap Chinese modules. However, the fate of SolarWorld Americas, which operates a large module manufacturing facility in Hillsboro, Ore., was unclear.
In a brief statement, the U.S. subsidiary now says it is operating as usual and maintaining full operations. SolarWorld Americas adds it is continuing to implement efficiencies and working with external partners to position the company for stabilization and a continued competitive position in the marketplace.
"We deeply appreciate the ongoing support of our loyal customers in the Americas at this tumultuous time for the solar industry," says Juergen Stein, U.S. president of SolarWorld, in the statement. "Together, we are striving to maintain our leadership role in the U.S. solar manufacturing industry for years to come."
SolarWorld Americas' statement to reassure industry stakeholders about its position in the U.S. market comes after other domestic solar manufacturers – including now-bankrupt Suniva and, most recently, Ten K Solar – have also blamed global module overcapacity and pricing pressures for their decisions to wind down operations.
Photo courtesy of SolarWorld Americas