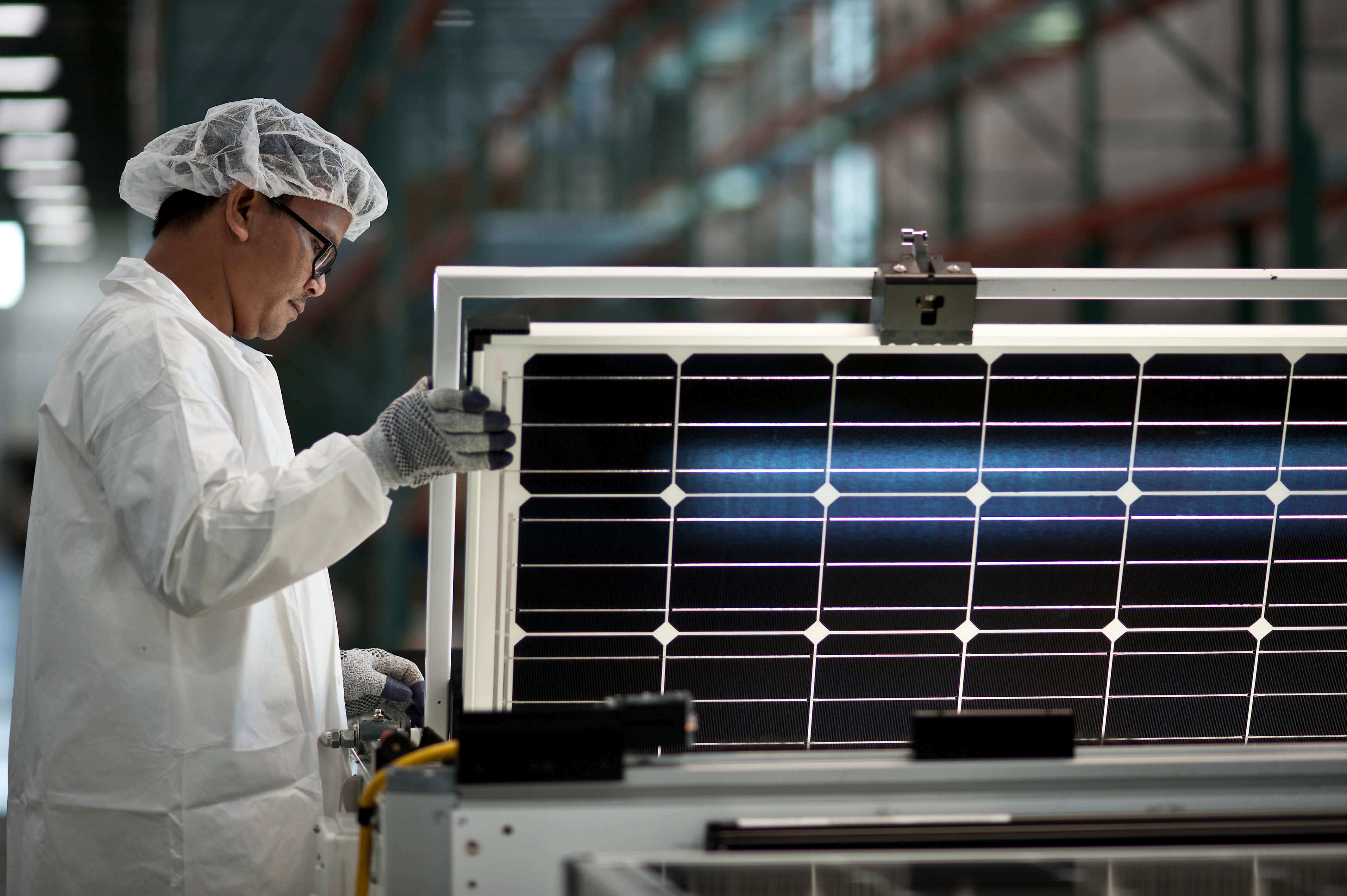 SolarWorld Americas, which operates a large PV manufacturing facility in Hillsboro, Ore., has notified all of its workers about an impending mass layoff and potential plant closure.
Ben Santarris, head of corporate communications at SolarWorld Americas, tells Solar Industry that the company mailed certified letters to its approximately 800 employees on Friday. As he explains, the U.S. labor law known as the Worker Adjustment and Retraining Notification Act (WARN Act) requires large companies with 100 or more employees to provide a 60-day notice of mass layoffs or plant closings.
Santarris has declined to provide more details at this time, including how many employees will be laid off and the ultimate fate of the Hillsboro plant.
Although the manufacturer's parent company, SolarWorld AG, filed for insolvency proceedings in German court on May 11, the U.S. subsidiary issued a statement shortly afterwards declaring that it was "operating as usual" and "maintaining full operations." However, Santarris points out that the U.S. company also said it would be "continuing to implement efficiencies."
Santarris says SolarWorld Americas is "sticking by our previous statement" and explains the WARN Act notices come as the company tries to "determine what the right size of the organization will be going forward under these circumstances." He adds, "We're working with suppliers and vendors on that question."
Regarding whether SolarWorld Americas plans to stand on its own despite its parent company's insolvency, Santarris says, "We're operating on that basis right now."
Photo courtesy of SolarWorld Americas