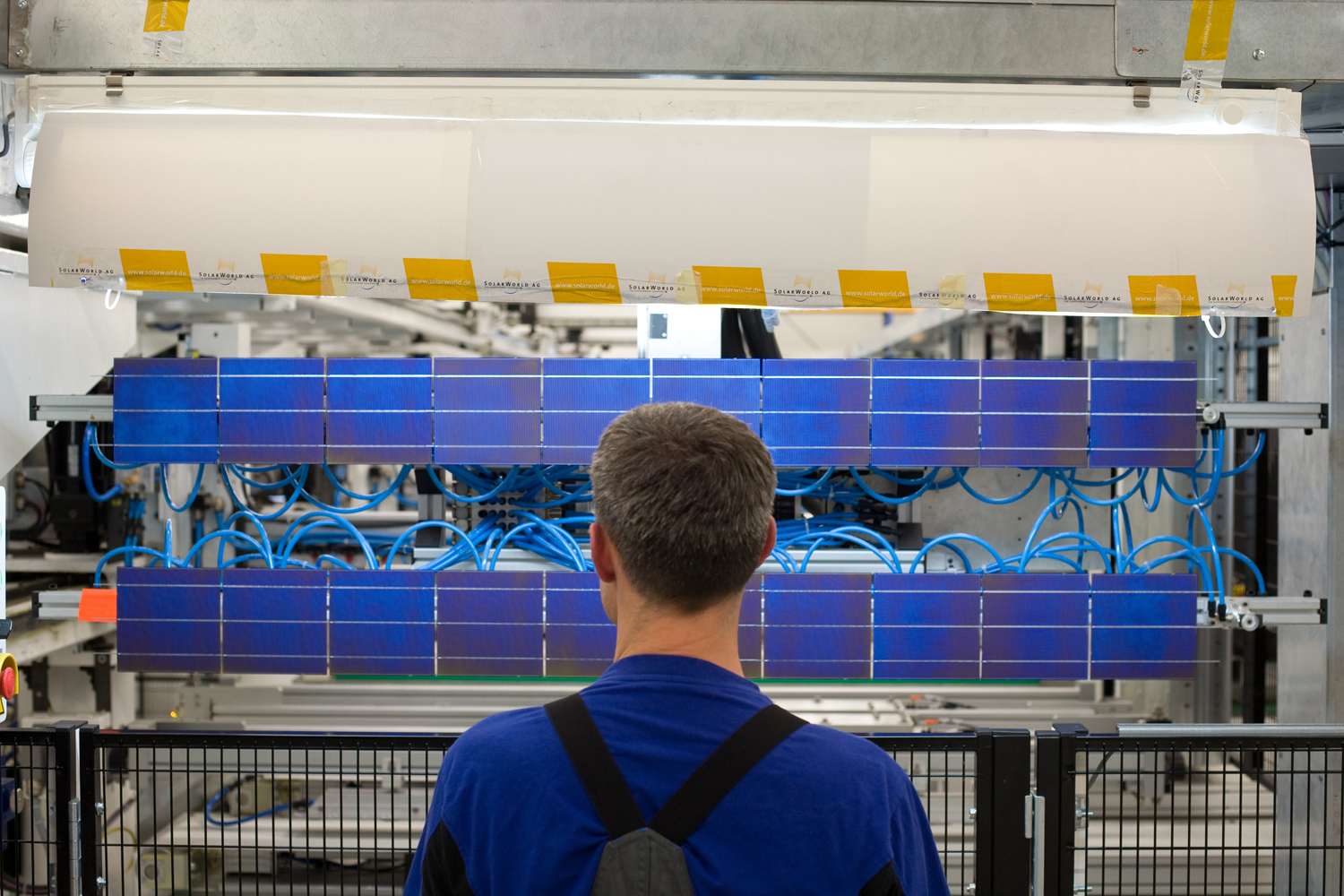 Citing increased pricing pressures in the global solar market, module maker SolarWorld plans to lay off approximately 500 temporary employees in Germany and make a "moderate reduction" of its production volume during the fourth quarter.
"Once again, we are facing massive dumping on the solar market," says Milan Nitzschke, a SolarWorld spokesperson, in a statement acquired by Solar Industry. "After China abruptly cut its feed-in tariffs for the second half [of the] year, a huge amount of products from an oversupply is pushing into the markets far below production cost."
Nitzschke adds, "This sets solar producers under pressure in a global scale. SolarWorld is Europe's and America's largest industrial solar manufacturer. Even we have to adapt to the recent situation by taking the appropriate measures."
Beginning on Oct. 1, the company will lay off 300 temporary employees at its production site in Freiberg, as well as about 200 temporary workers at its Arnstadt location. Permanent employees will not be affected, Nitzschke notes.
"We regret these measures but are optimistic to raise the number of employees and production volume again after an expected recovery of the solar market in [the] future," concludes Nitzschke.
SolarWorld's decision comes shortly after other big-name solar companies, including SMA and SunPower, announced they were consolidating their operations in order to deal with pricing pressures and other short-term market challenges, including a development slowdown following the extension of the U.S. investment tax credit.
Photo courtesy of SolarWorld AG