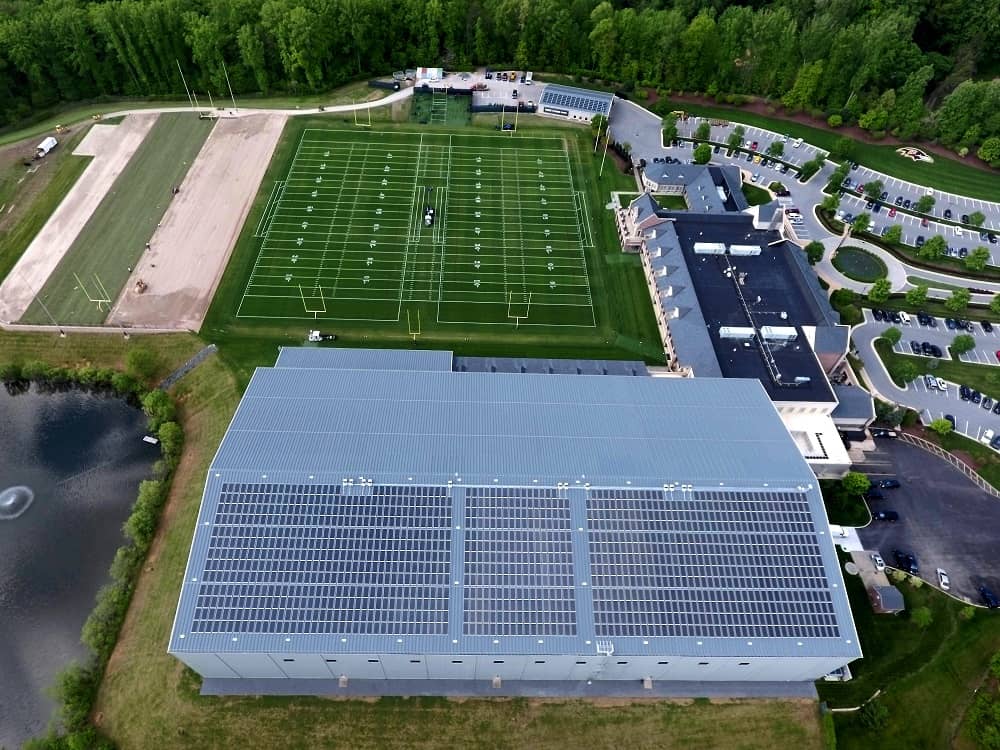 SolarWorld has announced that it provided the panels for Constellation's recently completed solar installation at a Baltimore Ravens facility, noting that the project highlights SolarWorld's relationship with the competitive retail energy supplier.
In late May, Constellation joined the Baltimore Ravens to flip the switch on a 400 kW solar generation project at the football team's headquarters and training facility in Owings Mills, Md. According to SolarWorld, the project encompassed a portion of nearly 65 MW of solar panels the company has provided to Constellation.
"When solar system owner-operators go in search of solar panels, they have return-on-investment incentives to choose quality and reliability for the long run," comments Mukesh Dulani, U.S. president of SolarWorld.
More information about the Baltimore Ravens solar project is available here.