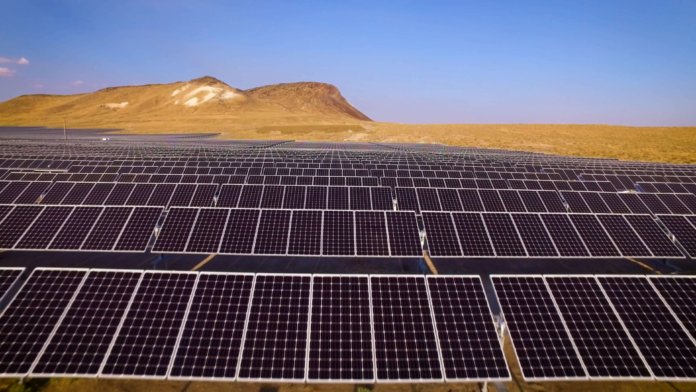 Oregon-based manufacturer SolarWorld Americas Inc. has supplied 14.2 MW-DC of its solar panels for a project in Nevada that combines complementary solar and geothermal power generation.
SolarWorld says the project at Patua, about 40 miles east of Reno, has set the solar array side by side with a binary geothermal production plant to take advantage of solar's peak performance periods at times when the geothermal is comparatively less efficient – during the daytime and summer. The combined result provides constant power generation.
While not the first, the project is thought to be among the biggest of its kind, according to SolarWorld. On an AC basis, the two-year-old Patua geothermal installation is about 25 MW and the brand-new solar plant, dedicated today, is 10 MW.
Hunt Electric Co., headquartered in Salt Lake City, provided engineering, procurement and construction for the project. Also based in Salt Lake City, Cyrq Energy, a renewable energy developer and owner focusing on geothermal energy, is the project's owner-operator. Energy production goes to Sacramento Municipal Utility District (SMUD).
"SolarWorld is proud to see our solar panels contributing to another innovation in the renewable energy world," comments Shane Messer, SolarWorld Americas' vice president for sales and marketing. "This project demonstrates that solar and geothermal are naturally fit to work together."