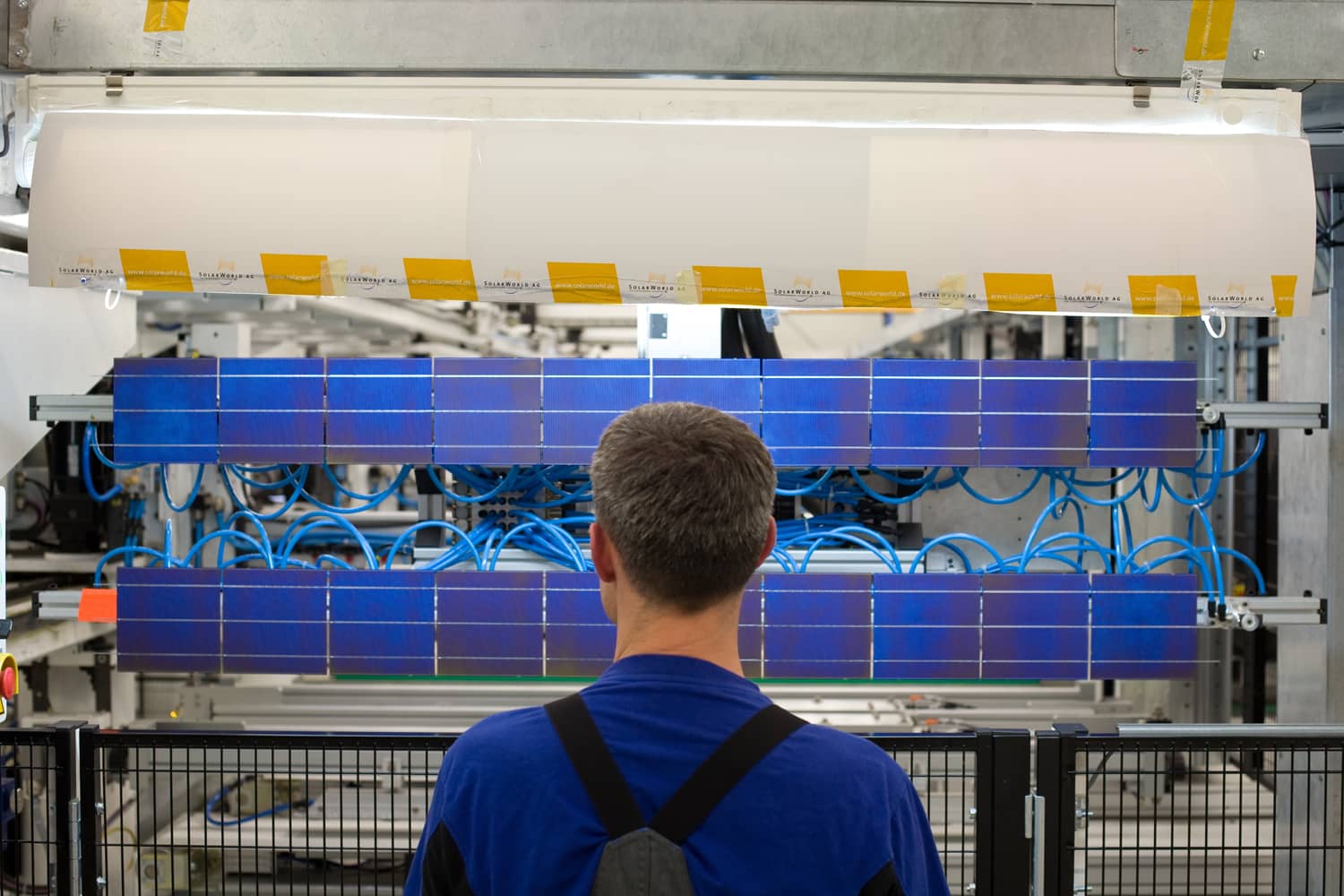 Module manufacturer SolarWorld is partnering with REC Solar, a California-based provider of commercial solar and energy solutions, to provide financing, procurement and other services for SolarWorld installers developing commercial projects. The companies say the partnership program is designed to accelerate development of commercial projects of between 50 kW and 2 MW by streamlining credit underwriting, contracting, procurement and financing processes that typically have slowed development in the segment.
Through the program, qualified SolarWorld installers will have access to project financing from REC Solar's fund of $225 million, guaranteed by REC majority-owner Duke Energy, in California, Hawaii and the Northeast (Maryland, Massachusetts, New Jersey and New York).  The partnership builds on existing supply relationships between SolarWorld and both REC Solar and Duke Energy by giving SolarWorld installers direct access to REC Solar's commercial power purchase agreement.
According to the companies, the program benefits also include the following:
– Origination and proposal support to simplify and expedite deal closures.
– Project-management services to keep projects moving on time and within budget.
– Discounted procurement to ensure cost-competitive purchasing that includes SolarWorld solar panels.
– Fast-track credit underwriting that takes hours, instead of weeks.
– Online and on-site training to guide installers in closing and completing commercial projects.
"SolarWorld and REC are industry leaders with a shared commitment to quality," said Ryan Stepp, director of channel and partner sales for REC Solar. "We are excited to be extending our relationship with SolarWorld and bringing the benefits of solar energy to more businesses across the U.S."
Mukesh Dulani, U.S. president of SolarWorld, said the company is eager to work with REC Solar to ease the way for its installers to develop commercial projects, a segment that has proved challenging for many.
"Together, we are resolved to help our installation partners enjoy access to the widest possible range of projects while saving them time and reducing their costs," Dulani said.
Photo courtesy of SolarWorld