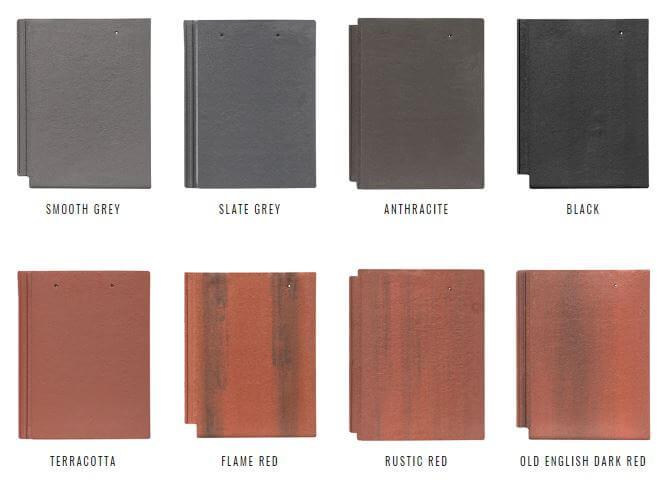 Solecco Solar, a U.K.-based maker of roof-integrated PV tiles looking to penetrate the U.S. market, has added a host of new color shades to its Solar•Tiles collection.
According to the technology company, the natural blend-in tile colors include Smooth Grey, Slate Grey, Anthracite, Black, Terracotta, Flame Red, Rustic Red and Old English Dark Red for discreet integration with every building. The company claims the extra options give Solecco Solar•Tiles an edge in the industry, making it one of the only PV tile companies to offer customers a choice of different colors.
The addition of these new shades is ideal for customers aiming to upgrade and enhance the eco-performance rating of their home without compromising aesthetics. The colors match shades of normal roof tiles currently used by homeowners, in a move that even makes solar tiles accessible for homeowners with terraced or semi-detached houses.
New to the industry, Solecco Solar•Tiles have an energy output of 150 W/m2 to efficiently power homes and buildings, with a solar tile cell efficiency of 17.39%, according to the company. The lightweight, zero-glass tiles connect via an interlocking system, ensuring a secure roof with an anti-glare surface to further benefit aesthetics.
The company says the tailoring of the brand's solar tile system makes it ideal for a wide range of roof types and layouts, including those not suitable for conventional panels. This flexibility also means the tiles can cover 98% of roof surface area, maximizing ergonomics and output to generate more renewable energy per household, the company adds.
More information about the Solecco Solar•Tiles is available on the company's website.