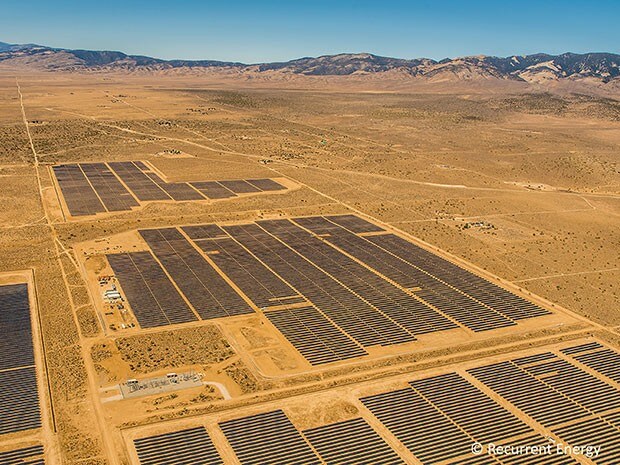 Southern Power has announced the commercial operations of the 20 MW Gaskell West 1 Solar Facility in Kern County, Calif.
This project marks Southern Power's fifth solar facility within the county and the 12th solar facility within the state to come online.
Construction of the approximately 280-acre project began in October 2017 and created 220 peak construction jobs. Southern Power acquired the facility in January 2018 from the project's developer, Recurrent Energy, a wholly owned subsidiary of Canadian Solar. D.H. Blattner & Sons Inc. performed the engineering, procurement and construction (EPC) services for the photovoltaic field, and Dashiell Corp. performed the high-voltage EPC.
Gaskell West 1 consists of approximately 85,710 modules manufactured by Canadian Solar. First Solar Energy Services will operate and maintain the facility, and Southern California Edison (SCE) is purchasing the electricity and associated renewable energy credits (RECs) generated under a 20-year power purchase agreement. SCE will have the option to keep or sell the associated RECs.
This project aligns with Southern Power's business strategy of acquiring and developing projects covered by long-term contracts with counterparties with strong credit support, says the energy company.
Southern Power owns more than 3,500 MW of renewable generation from 38 solar, wind and biomass facilities either announced, acquired or under construction across the U.S.