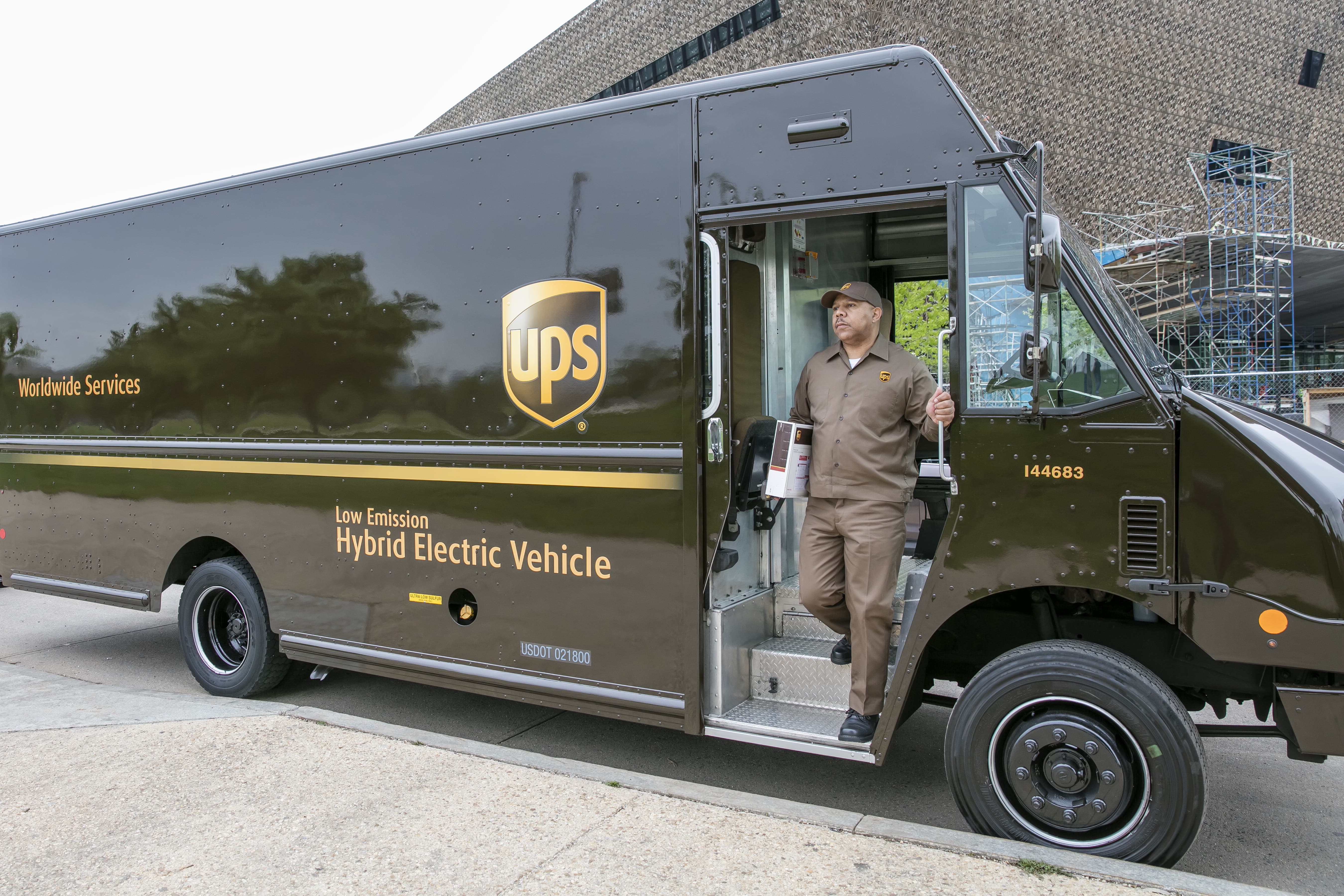 As part of UPS' ongoing commitment to sustainability, the global package delivery company has announced plans to significantly boost the amount of on-site solar it owns and operates.
UPS says it will start with an initial $18 million investment to add solar across at least eight of its facilities in the U.S. The new installations are slated for completion by year-end and will expand UPS' owned solar portfolio by almost 10 MW – a nearly five-fold increase in the amount of solar power generated at UPS facilities today.
According to UPS, the combined power produced from these projects is equivalent to providing electricity to approximately 1,200 homes annually, and the expanded solar portfolio is expected to reduce carbon emissions by approximately 8,200 metric tonnes per year.
UPS' investment in solar power began in 2004 in Palm Springs, Calif., where solar panels were installed and are still generating approximately 110 kW of sustainable energy. Today, UPS also produces solar power at its facilities in Lakewood, Parsippany and Secaucus, N.J.
With more than 2,580 facilities worldwide, UPS says it is ideally positioned to increase its investment in renewable energy. Under its long-term renewable energy commitment, the company expects additional solar deployments to occur over the next several years as it identifies suitable opportunities.
"Solar technology is a proven way to effectively and efficiently provide long-term power to our facilities," says Bill Moir, director of facilities procurement at UPS. "We have a significant number of facilities that are well positioned to deploy solar at scale and increase our sustainable energy options for our buildings and electric vehicles."
UPS explains it will purchase over 26,000 solar panels during the expansion. Once the projects are completed, each building will effectively produce 50% of its daily energy use via the sun. As a result, UPS will own and operate the installations, providing additional flexibility over the long term. As a company with significant engineering and construction experience, UPS says it will also be taking a leadership role in both the design and implementation of these projects.
Notably, the company's sustainability efforts also include major investments in alternative fuels for both its stationary and mobile assets. UPS has spent more than $750 million on alternative fuel and advanced technology vehicles and fueling stations globally since 2009.
In April, the company achieved its goal of driving 1 billion miles in its alt-fuel and advanced technology fleet one year earlier than initially planned. (For more information on that milestone, check out Solar Industry's sister publication NGT News here.)
This article's photo of a hybrid-electric UPS truck and a 1.2 MW solar array at the company's facility in Parsippany, N.J., are both courtesy of UPS.