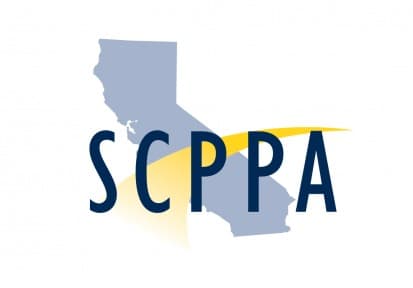 sPower, a Salt Lake City-based independent power producer (IPP), has announced that its Antelope DSR 1 and 2 solar facilities went online by the end of 2016. The projects, totaling 68.8 MW, are now providing solar power to the Southern California Public Power Authority (SCPPA). Participating member agencies using the renewable energy from the newly commissioned sites include the cities of Azusa, Colton, Riverside and Vernon, Calif.
"SCPPA continues to seek long-term supplies of cost-effective renewable energy resources like the power we're receiving from sPower's solar farms," says Ted Beatty, SCPPA interim executive director. "These facilities help SCPPA's members provide safe, reliable and low-cost electricity to the more than 2 million customers they serve."
The Antelope DSR 1 and 2 facilities were constructed on roughly 440 acres in Lancaster, Calif., and they are expected to cumulatively generate enough renewable energy for nearly 10,000 homes. sPower says it employed a peak construction crew size of 500 workers, who installed more than 200,000 solar panels mounted on a tracker system that follows the sun to maximize energy output.
With the completion of the new projects, sPower now has a total of four solar farms that generate 121 MW of renewable energy specifically for SCPPA and its members.
"sPower is excited to build upon our relationship with SCPPA, who has been instrumental in shaping Southern California's power markets," says Hans Isern, sPower's senor vice president of utility power marketing. "We appreciate the opportunity to support SCPPA and its member agencies in achieving their renewable goals by delivering clean energy at the lowest-possible cost."