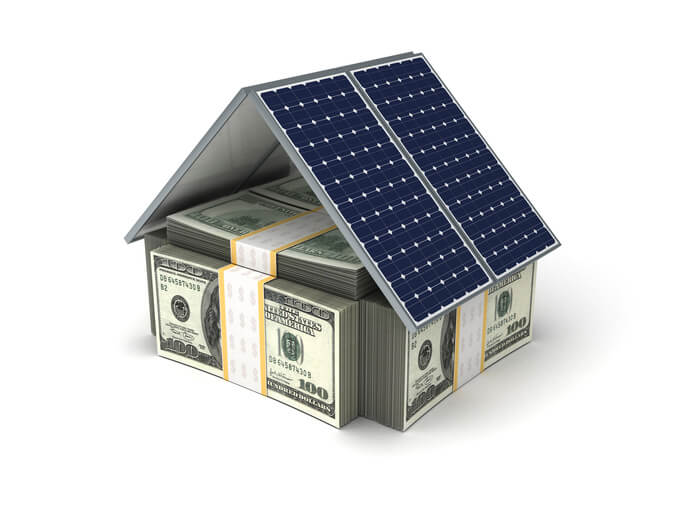 Spruce Finance Inc., a provider of consumer financing for residential energy efficiency and solar technology, has announced new leadership and a $25 million infusion of capital, as well as the appointment of two independent directors.
Steve Olszewski, who previously served as chief operating officer, has been promoted to CEO, and Adam Buckfelder, who previously served as vice president of finance, has been named chief financial officer. Olszewski and Buckfelder both held senior positions at Clean Power Finance, which merged with Kilowatt Financial to form Spruce Finance in 2015.
"Spruce Finance's commitment to providing homeowners with multiple ways to finance residential energy efficiency improvements and solar systems helps people reduce their utility bills and improve their homes and communities," says Olszewski. "I'm honored and excited to lead Spruce Finance into its next chapter, with a renewed focus on simplifying the sales experience for our channel partners and helping them sustainably grow their businesses."
The company also named two independent directors, Christian Fong and Howard Norowitz. Fong is an experienced executive and consultant to real asset and energy companies. He serves on the board of directors of SunEdison yieldco TerraForm Power and was a founder of Renewable Energy Trust Capital Inc. Norowitz is a founder and former partner at Stone Lion Capital Partners.
"Steve and Adam have demonstrated they have the right combination of industry experience and vision to lead Spruce Finance into the next phase, as well as the support of our sales channels and capital markets partners," says Fong.
"We're excited to welcome them to their new roles as CEO and CFO," adds Norowitz. "With today's announcements and Steve and Adam at the helm, Spruce Finance is positioned to build on the significant strides made thus far in 2017. We look forward to the company's continued expansion."
The company also announced $25 million in strategic funding from HPS Investment Partners LLC (formerly Highbridge Principal Strategies LLC), a leading global investment firm with over $40 billion of assets under management.
"We are thrilled to announce this strategic partnership," says Olszewski. "It is indicative of HPS' confidence in Spruce Finance and in our mission to make energy efficiency financing and residential solar systems widely available to U.S. homeowners."
Spruce recently announced that it has completed its second major sale of loan assets, a whole loan sale of $250 million of its efficiency and solar loan portfolio to an undisclosed North American bank.
According to a Bloomberg report, Spruce's leadership changes, new capital infusion and recent loan asset sales represent a new strategy for the company to overcome solar market challenges. The report also says Spruce has now ended a Goldman Sachs-led review "that could have resulted in the sale of the clean-energy financier."