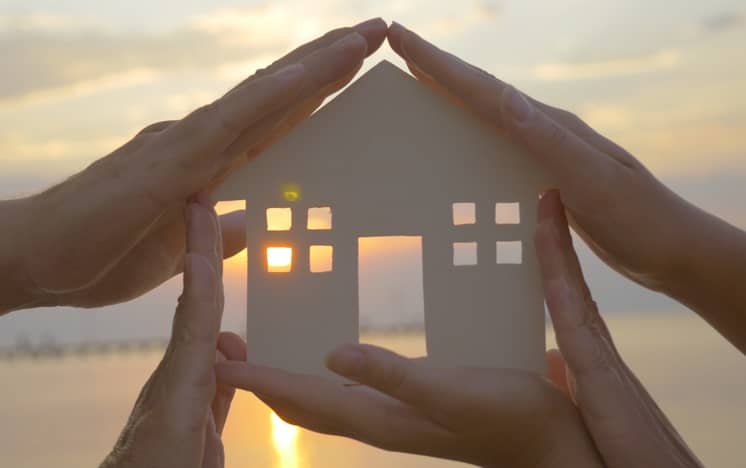 After months of negotiations, Salt Lake City-based utility Rocky Mountain Power (RMP), solar industry participants, state and local government entities, and non-governmental interest groups have reached a settlement agreement on net energy metering (NEM) and the future of rooftop solar in Utah.
RMP received a lot of backlash from solar advocates when the utility proposed controversial NEM rate changes last November, and the utility has been working on reaching a compromise with stakeholders ever since.
The new settlement agreement includes a grandfather clause under which RMP would continue compensating existing solar customers for their excess energy with retail-rate NEM credits – at an average of 10.5 cents/kWh – through Dec. 31, 2035. Moving forward, the agreement would establish a three-year transition program under which new customers  that apply after Nov. 15, 2017, would be compensated at a slightly lower export rate of 9.2 cents/kWh. Meanwhile, the PSC would work on determining the value of export solar energy for a successor program based on a study that will commence this year and conclude no later than 2020.
In a press release, Gov. Gary R. Herbert, R-Utah, praises the settlement: "By bringing key parties together, we have found a collaborative and strategic approach to meeting our net metering challenges," says Herbert . "With this fair and balanced agreement, Utah will soon become the first state in the nation to preserve the vital role of our emerging solar industry as it becomes sustainable, without subsidies, in our diversifying energy market."
According to the release, the agreement comes three years after the Utah legislature passed S.B.208, Public Utilities Modification , with the intent of realizing a cost-based approach and transitioning away from retail-rate NEM compensation. The agreement was filed with the PSC and will be considered at hearings held in September.
"We are pleased that Utah parties are committed to working with the legislature to achieve a successful path forward," says Laura Nelson, Ph.D, the governor's energy advisor . "Overall, the agreement provides a fair balance between the utility, ratepayers, the solar industry, and current net -metered customers and will result in a movement toward more transparent, market-based industry that continues to support Utah's thriving economy and high quality of life."
Aligned parties concur that the settlement will create a platform for both solar consumers and state regulators to assess accurate costs as the market evolves, allowing for a more transparent, secure, innovative industry in the years to come.
"We appreciate Gov. Herbert's leadership in negotiating a solution with such a diverse group of stakeholders," says Cindy Crane, president and CEO of RMP . "In this process, Rocky Mountain Power's guiding principle has been that rooftop solar customers should not be subsidized by our other customers. While no compromise is perfect, this settlement sets in motion a process to do just that. Subsidies will continue for a transition period until a new market-based solution is established that balances the interests of all customers, whether they choose to install solar panels or not."
"This settlement provides an orderly transition to a more sustainable rate design for customers who choose to install rooftop solar and does so through a reasonable balance of the interests of solar and non-solar customers, both now and in the future," says Michele Beck, director of the Utah Office of Consumer Services.
"Utahns are passionate about technological innovation, energy independence and environmental stewardship, which are hallmarks of the solar industry," says David Bywater, CEO of Vivint Solar . "While compromise requires each party to give on some issues, this agreement provides a path forward for our state to further establish itself as the solar hub of the nation. We commend Gov. Herbert for his leadership in protecting Utah's business-friendly reputation. We believe transparency and certainty in the regulatory process benefit all Utahns. "
Jess Phillips, CEO of Auric Solar , adds, "After months of uncertainty, this collaboration will power Utah for generations through sustainable and affordable solar power."
"We are proud to have been a part of this collaborative, multi-stakeholder process," says Sarah Wright, executive director of Utah Clean Energy . "It was a tough road of negotiating, but thanks to all parties involved, we were able to broker a compromise that will create a stable solar market for the near term."
"Throughout this process, the Utah Solar Energy Association had two clear priorities: to keep rooftop solar affordable for Utahns and preserve the 4,400 jobs the solar industry has created," explains Ryan Evans, president of the Utah Solar Energy Association . "This compromise maintains solar as an affordable and secure investment, encourages self reliance and promotes choice in our energy market. "
Evans continues, "We appreciate Gov. Herbert's recognition of the important role distributed energy production and rooftop solar holds for our citizens and the economy, with its nearly $400 million in annual economic impact to our state. The leadership that he and Dr. Laura Nelson provided over the last nine months ensured we reached an acceptable compromise in this very challenging and important issue."