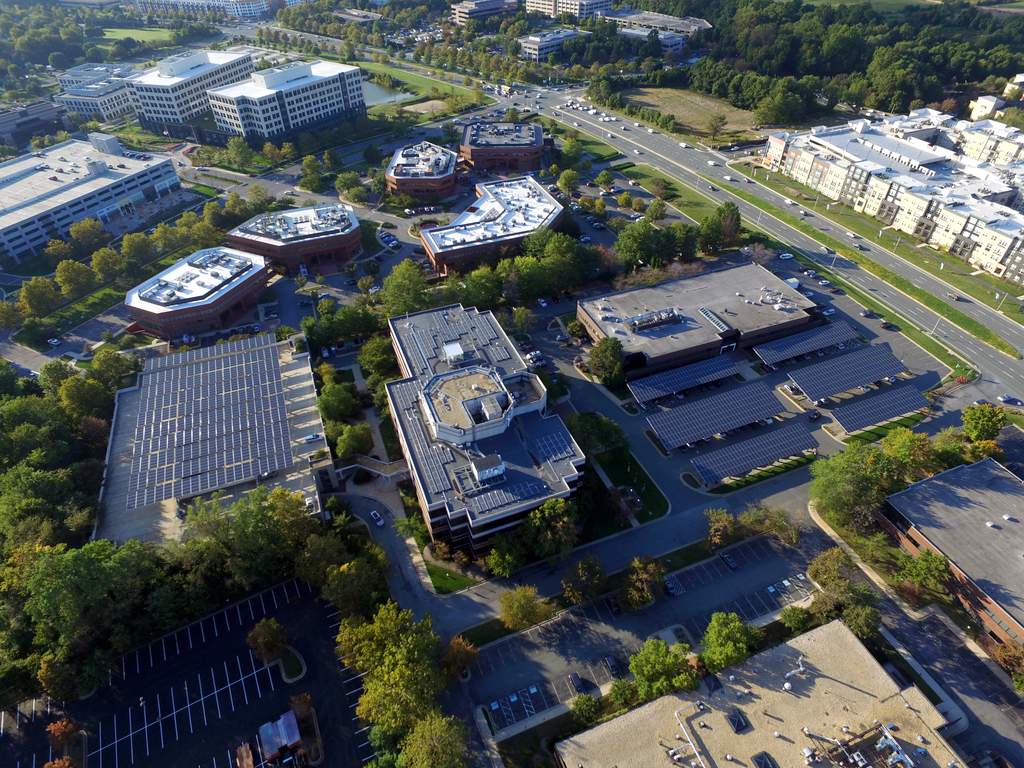 Maryland-based Standard Solar Inc. recently completed a 708 kW solar project at the corporate center of DANAC LLC, a commercial real estate developer, in Rockville, Md. The project consists of a parking garage solar canopy, a solar carport and a rooftop system and totals 2,180 PV modules and 19 inverters.
"Putting sustainability first has been a significant focus as we complete the final three phases of our corporate center," explains DANAC Principal Matt Jaeger. "We selected Standard Solar for this project due to their stellar reputation for on-time, on-budget solar installations in Maryland and nationwide."
The project features QuadPod Solar Canopies by Quest Renewables. Standard Solar says these canopies, whose design received a U.S. Department of Energy SunShot grant award, can be assembled on the ground and then lifted by crane for final installation, allowing for a safer and more efficient work site.
"Solar canopies on parking garages are an ideal solution for energy savings, especially in urban areas," says Scott Wiater, president and CEO of Standard Solar. "By functioning as a power source and shade for parked vehicles, they provide added value for the building owner, as well as its occupants and visitors. With innovative advances in installation speed, project economics and safety standards, it's no surprise that solar carports are fast becoming a significant segment of our expanding portfolio."