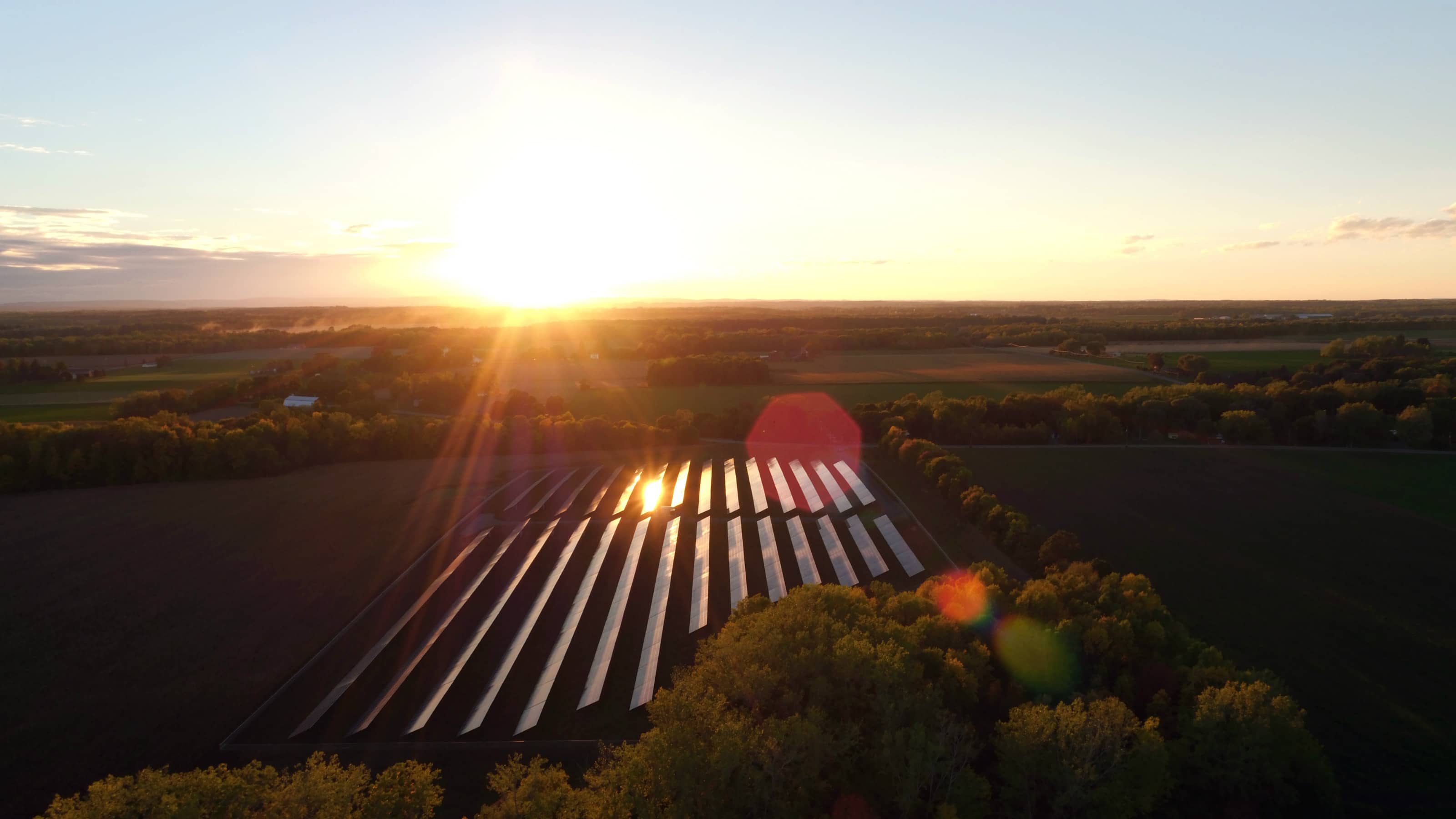 Ithaca College, the New York State Energy Research and Development Authority (NYSERDA), Greenwood Energy and Borrego Solar Systems have announced the completion of a state-funded solar project that will benefit the college. Borrego Solar co-developed, designed and built the 2.9 MW array, while Greenwood Energy will own and operate it.
The project uses remote net metering, which allows the college to get credit on its electricity bill over the next 25 years for excess power generated by an offsite system and fed back into the grid. The solar array consists of more than 9,000 solar panels on a 15-acre site in Seneca, N.Y., approximately 40 miles from campus.
The solar farm will generate an estimated 3.5 million kWh of electricity in its first year, which will provide roughly 10% of the campus' electricity needs. This amount is equal to powering the Gannett Center, Dillingham Center and Williams Hall academic buildings, along with the Emerson residence Hall.
"I offer my thanks to our public and private partners for helping us make this project a reality," says Ithaca College President Tom Rochon. "Its conception, commencement and completion serves as testament to the commitment Ithaca College has made to sustainability not just in theory, but in action."
"By enacting virtual net metering two years ago, New York regulators opened up solar to entities across New York that didn't have land available on-site to make it a reality," adds Rob Garrity, Borrego Solar project developer. "The program also launched the growth of a thriving solar market that continues to receive support and attention from the governor's office."
The project received $1.6 million in funding through NY-Sun, Gov. Andrew Cuomo's $1 billion initiative to advance the scale-up of solar in the state.
NYSERDA administers NY-Sun, and John B. Rhodes, the agency's president and CEO, says, "The use of solar energy by Ithaca College is a model for other colleges and universities, and is vital to helping New York achieve Governor Cuomo's energy goals. I commend the college for its continued commitment to the environment and for setting an example for its students, staff and local community on the benefits of clean energy."
Camilo Patrignani, CEO of Greenwood Energy, says the company is proud of making this private-public partnership a reality."
The primary purpose of the array is to help reduce the college's reliance on fossil fuels and to move forward on its Climate Action Plan, which was adopted in 2009. That plan called for the college to attain carbon neutrality by the year 2050. This is one of several programmatic activities the college has implemented in recent years as it moves forward with both on- and off-campus initiatives to reduce its carbon footprint.