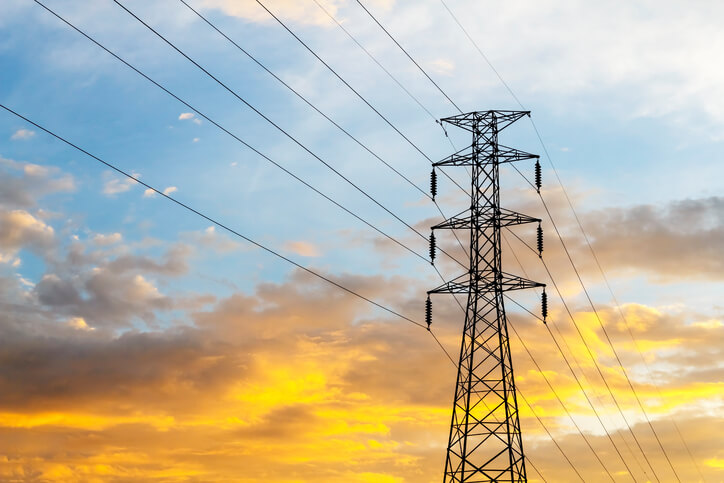 The nation's electricity grid operators are increasingly turning to more flexible resources and low-cost renewable energy options like wind and solar, rendering outdated the notion that "baseload" generating plants are required to reliably power America's homes and businesses, according to a new report by the global economics consulting firm The Brattle Group, commissioned by the Natural Resources Defense Council (NRDC).
The Brattle analysis was published in advance of an upcoming release of a U.S. Department of Energy (DOE) grid study report. In April, Energy Secretary Rick Perry ordered an assessment of whether wind and solar energy are undermining power markets and grid reliability by supplanting "baseload" coal and nuclear generating plants, declaring that "baseload power is necessary to a well-functioning electric grid." NRDC says the Brattle analysis demonstrates that is not the case.
"This report shows that no single technology or fuel type is needed to keep the lights on around-the-clock in U.S. homes and businesses. Policymakers, grid operators, and utilities should focus on defining the electric system's needs and meeting them in a technology-neutral manner," says John Moore, director of the Sustainable FERC Project housed within NRDC. "The perceived need for 'baseload' resources is in many cases counterproductive to meeting America's electricity system needs and public policy objectives at the lowest cost. As policy efforts seek to reduce the environmental impact of generating power, coupling variable wind or solar energy with a more flexible resource mix often does the job far more economically."
The Brattle report notes that "baseload" is not a clearly defined term, although it often has come to reflect that large nuclear and coal plants once were the first source of energy that grid operators used to power the electric system. Additionally, the study authors explain that "baseload" does not refer to any specific operational services provided by generators. It also does not equate to 100% reliability year-round, because power plants can suffer unexpected outages and routinely shut down for extended maintenance periods, the report adds.
"The best way to plan to meet our energy needs is to consider all the factors – including costs, emission limits, and operational characteristics – of a variety of resources to identify the optimal mix of technologies to most cost-effectively meet electricity system needs, public policy goals, and customer preferences," says Moore. "With the electricity landscape rapidly changing, grid operators are increasingly finding that prioritizing flexibility – the ability to ramp up and down and deliver supply or reduce demand quickly – is necessary for the grid to operate reliably and at a lower cost."
The Brattle report also reviews a number of other studies of grid operations and planning across the country. These studies uniformly highlight the increasing value of system flexibility. For example, an analysis of the California electricity system from Astrape Consulting found that as flexibility increases, reliability improves and both production costs and emissions decrease. An analysis of New Mexico grid operations reached a similar conclusion, finding that future blackouts are more likely to be driven by a lack of system operational flexibility.
Key findings of the Brattle report include the following:
The term "baseload" is an artifact of resource planning and operations from the days when most of America's existing coal-fired and nuclear generating plants were developed. They were (sometimes inaccurately) perceived to be the cheapest resources when built, but that is no longer the case.
Today's grid planners are increasingly valuing resource flexibility to make it easier to balance supply and demand in real time. Many baseload plants are limited in providing this flexibility because they cannot be easily turned on and off without incurring significant costs.
Portfolios of different resource types can reliably and cost-effectively serve customers' needs. Such portfolios may include flexible conventional power plants, variable renewable resources like wind and solar, smaller distributed generation units like solar installations located at or near customers, demand reductions from energy efficiency and demand response, and emerging new technologies like battery storage.
By focusing on overall system needs, and by considering resource costs, public policies such as emission limits and greenhouse-gases (GHG) reduction goals, and operational characteristics – rather than categorizing plants according to whether or not they are "baseload" – grid operators and planners can maintain reliability and facilitate the development of a more cost-effective mix of resources.
The NRDC-commissioned Brattle report joins a growing list of studies clean energy advocates have released in defense of renewables since Perry first ordered the DOE grid study. Notably, the DOE study was initially slated for release in late June, but it has since been delayed and is now expected to be released sometime in early July.
The Brattle report, titled "Advancing Past 'Baseload' to a Flexible Grid: How Grid Planners and Power Markets Are Better Defining System Needs to Achieve a Cost-Effective and Reliable Supply Mix," is available here.