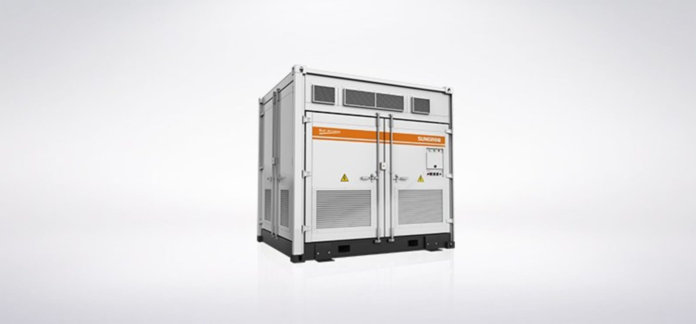 Inverter supplier Sungrow has announced that its 1,500 V turnkey station, the SG2500U, received the UL 1741-SA certification. The company claims that makes SG2500U the first central inverter to receive this certification, a stringent grid interconnection requirement that will be required for North American projects in the near future.
According to Sungrow, the containerized 2.5 MW SG2500U features high-efficiency, energy-saving operation and the ability to function in extreme environmental conditions with little to no loss in efficiency, almost always hitting its mark at 98.8% efficiency regardless of humidity, temperature and other variables. The product is also designed for simplified logistics and easy O&M, the company claims.
"We are proud to be the manufacturer of the first central inverter to receive the UL 1741-SA certification, for it has been one of the most difficult requirements to satisfy but also necessary step in modernizing the grid for greater reliability and stability. This achievement is testament to Sungrow's large investments in research and development, and we will continue this trend so we can keep bringing more environmental friendly power to North America and the rest of the world," says Professor Renxian Cao, president of Sungrow.