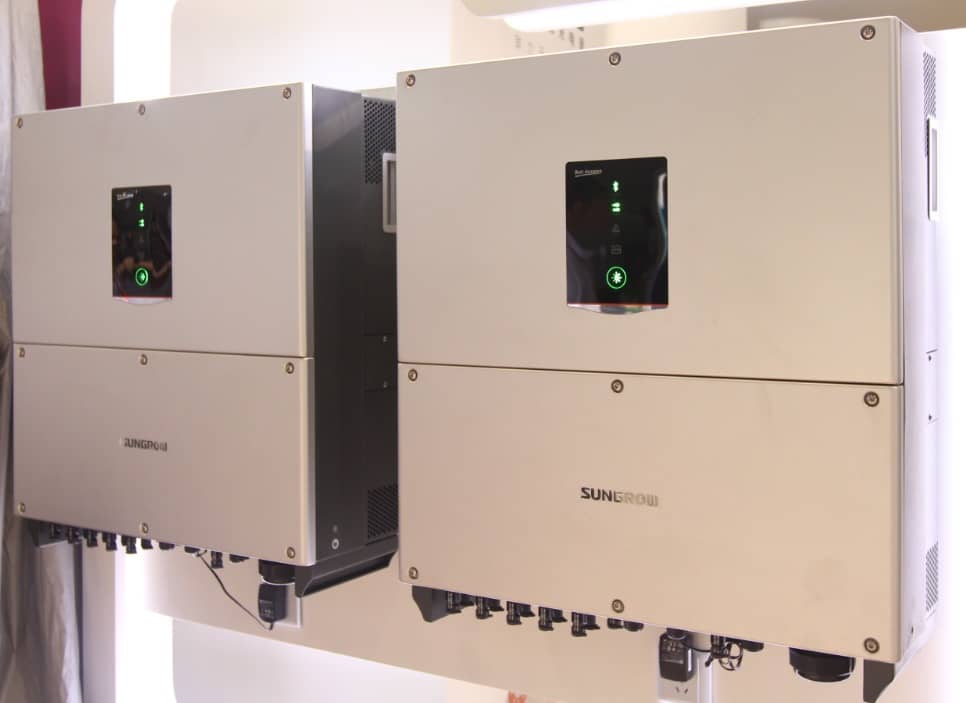 PV inverter manufacturer Sungrow has introduced a 1,500 V string inverter, the SG80HV. The company says the SG80HV has a power output of 80 kW rated at 1,500 V, and with a 2.5 MW PV power block design, DC side cabling costs can be reduced by 30%.
Sungrow's patented five-level topology design enables SG80HV to lift the maximum efficiency up to over 99%, even at a 1,500 V voltage rating, the company continues. Sungrow says SG80HV is also able to operate at 1.1 times overload in temperatures as high as 45 degrees C, and the inverter's power factor can be continuously adjusted from 0.9 lagging to 0.9 leading when it is operating at full active power with the support of stronger reactive power.
"1,500 V solar systems are expected to dramatically reduce system costs and improve power generation efficiency. The solar industry has long demanded a 1,500 V string inverter, and Sungrow surprised many with our release of the SG80HV, developed by our global-leading R&D team," said Dr David Zhao, senior vice president of Sungrow.