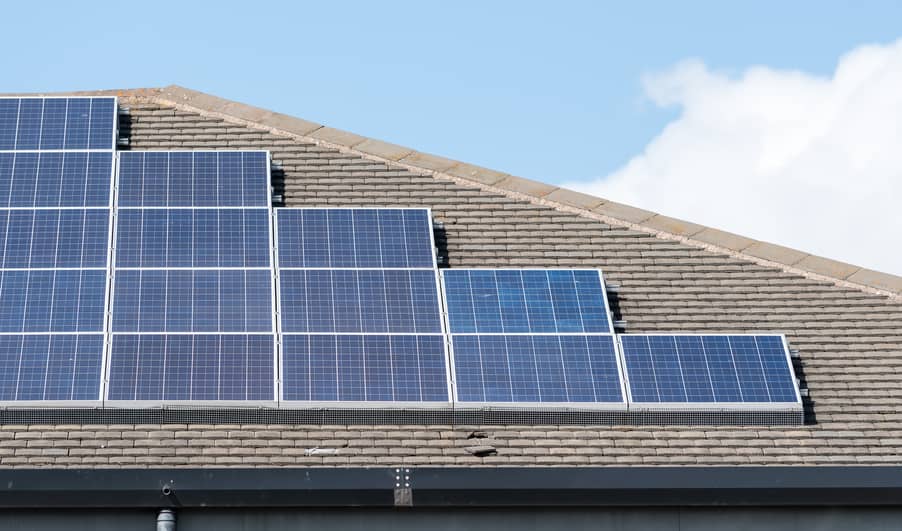 Sunnova announced the expansion of its EZ Own Loan, which the residential solar company says allows homeowners to own their solar power system with no out-of-pocket expenses for down payments or maintenance.
The EZ Own Loan will be offered through Sunnova's network of local partners. The program is currently available in Arizona, California, Connecticut, Florida, Hawaii, Massachusetts, Maryland, New Jersey, New Mexico, New York, South Carolina and Texas, with solar renewable energy certificates offerings in Maryland, New Jersey and Massachusetts.
"The EZ Own Loan allows Sunnova to provide more homeowners with the option to choose solar and lower their electricity costs," says Jordan Fruge, chief marketing officer at Sunnova. "The loan offers customers the combined benefits of ownership and a power purchase agreement, providing the best of both options."
With the EZ Own Loan, customers can choose solar and start lowering their electricity bills with zero money down and low monthly payments, according to the company. Consumers retain ownership over their solar system while Sunnova provides a warranty package, including system maintenance, repairs and 24/7 monitoring to ensure stable and reliable power production.
Sunnova says it offers easy transfer services in the event of a sale of the home, making it flexible and convenient option. Additionally, EZ Own customers can prepay balances, in total or partially, at any time without penalty or fees and may also be eligible for the federal investment tax credit.
"The solar revolution is here, and we want everyone to have the chance to join in," says Sunnova CEO William J. (John) Berger. "The EZ Own Loan helps make that possible for many homeowners by providing peace of mind and more control over their electricity."