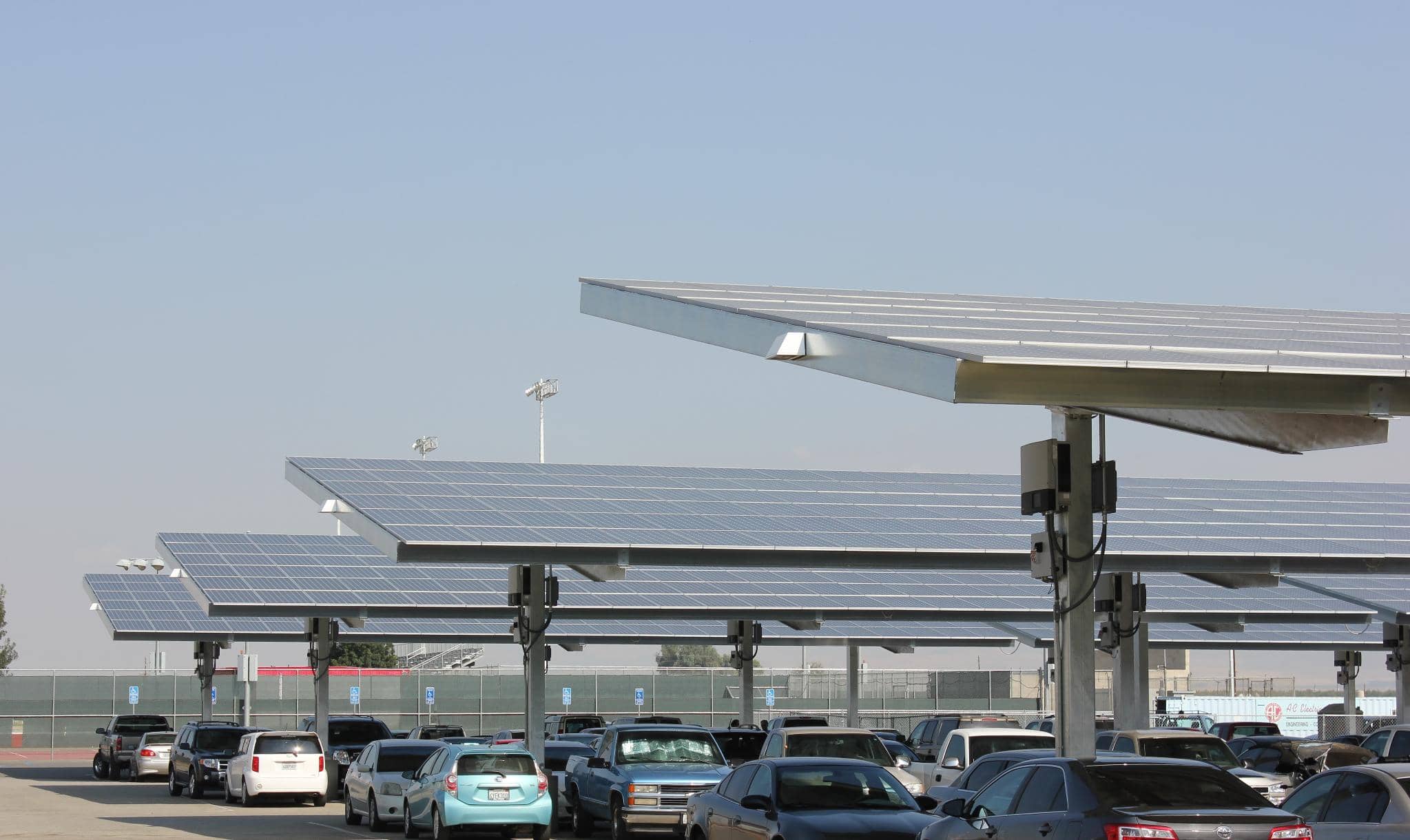 SunPower Corp. and California State University, Fullerton (CSUF) have announced that construction is under way on a 4 MW solar power project at three university parking areas.
CSUF will buy the solar power generated by the system under a power purchase agreement, enabling the university to offset over one-third of its peak electrical load and potentially saving millions in electricity costs over almost 20 years, according to CSUF. The university will own the renewable energy credits associated with the systems.
"With the cost-competitive solar power generated by our SunPower systems, the university will control electricity costs and reduce our carbon footprint," says Willem van der Pol, interim associate vice president for facilities management at CSUF. "CSUF has supported sustainability in our operations for more than two decades, and we are proud to support the long-term health of our students, staff and community by increasing our reliance on solar power."
At the campus, SunPower is constructing solar carports on two parking structures and a parking lot. In addition to generating power, the carports will provide needed shade, and SunPower estimates that one year of solar energy produced by the CSUF system could power more than 2,000 electric vehicles for 30 years. All of the systems are expected to be operational by the end of this year.
Photo courtesy of SunPower' Twitter account