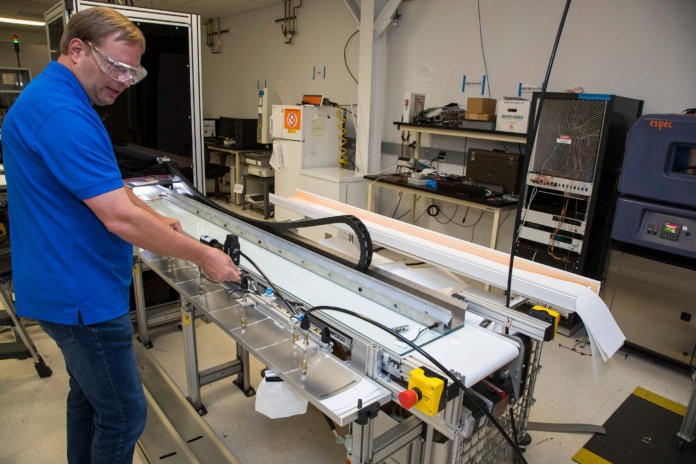 PV manufacturer SunPower has announced a newly completed research facility with a pilot production line at its San Jose, Calif., headquarters in the heart of Silicon Valley.
The company says it invested approximately $25 million in the new facility over the past 12 months, and SunPower engineers began producing the company's latest generation of solar cells in the pilot line this summer.
According to SunPower, the cells extend on the company's X-Series technology, which currently achieves a 25% efficiency in mass production. The line will ultimately ramp to producing cells and panels used in both residential and commercial applications. First planned customers include school districts interested in carport applications and residential rooftops.
The SunPower Signature Black solar panels, which are researched, developed and now also produced at SunPower's research facility, are being extensively tested to ensure product reliability, the company adds.
"We continue to make the world's best solar panels with technology developed and tested right here in Silicon Valley," says Tom Werner, SunPower president and CEO. "These efforts result in domestic job creation, capital investments from our equipment manufacturers and dealers, and more affordable solar energy options for homes and businesses across the U.S. and around the world."
SunPower says there are over 100 people on-site at the new research facility, whose technology includes several high-volume production-sized manufacturing tools and automation and specialized testing equipment.
Photo: A SunPower employee at the Silicon Valley research facility manually strings solar cells in preparation for making a panel.