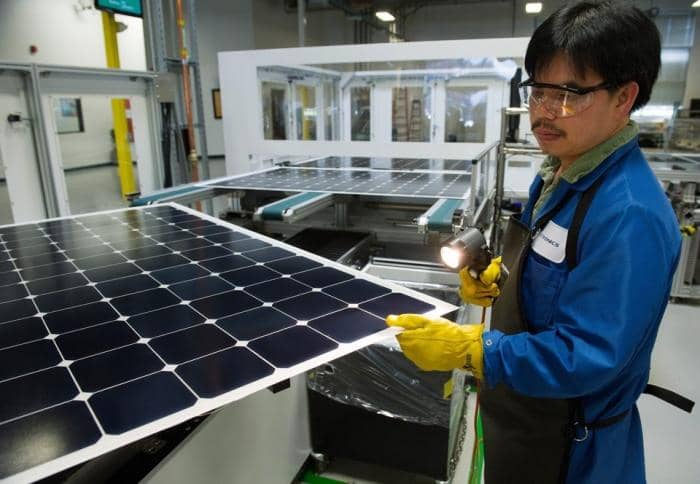 California-based SunPower has announced yet another efficiency world record for a solar panel using silicon cells. After achieving a record-breaking 22.8% efficiency with its X-Series solar panel earlier this year, the company has now reached a new high of 24.1% efficiency. SunPower says the U.S. Department of Energy's National Renewable Energy Laboratory (NREL) has validated the world record.
"With greater efficiency, we can fit more watts on the roof with the outstanding reliability of the SunPower X-Series solar panel," comments Peter Cousins, SunPower senior vice president of research, development and deployment.
According to SunPower, the record-breaking module was made using laboratory solar cells of 25% mean efficiency and builds on the commercially available SunPower X-Series architecture, pushing the design to the next level.
"SunPower's X-Series panel was tested by our lab under standard test or reporting conditions," explains NREL scientist Keith Emery, manager of the PV cell and module performance laboratory. "The module measured 11310.1 cm2 (aperture area) and had a power of 272.5 watts. We recorded 24.1 percent efficiency, which is a new record for silicon module efficiency."
SunPower's achievement joins a list of recently set world records: Earlier this month, the Germany-based Center for Solar Energy and Hydrogen Research Baden Wurttemberg (ZSW) reclaimed the efficiency record for a thin-film CIGS solar cell, at 22.6%, and South Korea-based Hanwha Q CELLS Co. Ltd. set a 19.5% efficiency record for multicrystalline solar modules.
Photo courtesy of SunPower