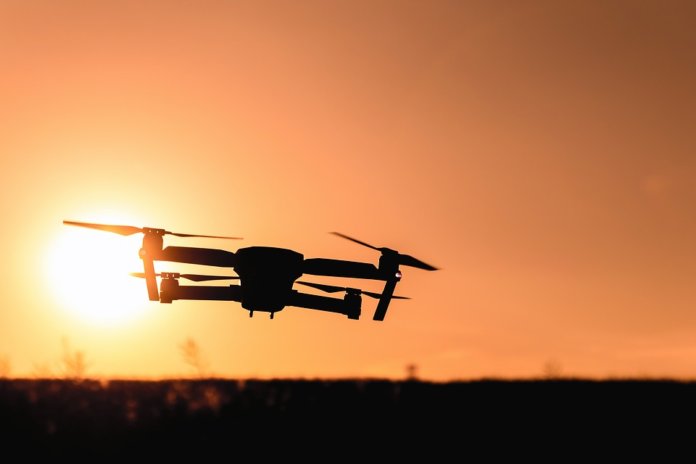 California-based SunPower Corp. recently received instant access from the Federal Aviation Administration (FAA) to operate drones near an airport in controlled airspace.
The vertically integrated solar company got the green light through the FAA's newly launched Low Altitude Authorization and Notification Capability (LAANC), which is currently available through a beta version at four select airports in the country: Norman Y. Mineta-San Jose International Airport in San Jose, Calif.; Cincinnati/Northern Kentucky International Airport in Covington, Ky.; Lincoln Airport in Lincoln, Neb.; and Reno-Tahoe International Airport in Reno, Nev.
SunPower says it uses drones as part of its SunPower Oasis Power Plant platform to survey potential project sites for customers. Information and images gathered by the drones are used to quickly develop solar plant layouts to optimize site use and achieve customers' project goals, the company says.
SunPower notes it received the LAANC authorization through Skyward, one of the FAA-approved vendors for using the system. Notably, SunPower claims to be the first company to receive approval through LAANC.
"Leading through innovation, SunPower is proud to be the first company granted the new LAANC access, enabling us to aerially evaluate a broader range of potential project sites for our customers more quickly and comprehensively," says SunPower President and CEO Tom Werner. "As part of the SunPower Oasis Power Plant platform, drone flights enable us to efficiently generate solar power plant system layouts to optimize site use and reduce project cost."
"Digital, automated, free access to controlled airspace, in the form of LAANC, is one of the greatest moment we've experienced in the U.S. commercial drone industry so far," adds Jonathan Evans, Skyward's co-president. "I'm excited for SunPower and the company's customers, who will get to benefit from LAANC right away."
More information on how LAANC is being used can be found here on Solar Industry's sister site, Unmanned Aerial Online, here.