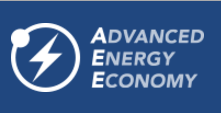 The Advanced Energy Economy (AEE) Institute, a nonprofit educational and charitable organization supporting advanced energy, has reported that in 2015, the state of Florida employed an estimated 140,282 advanced energy workers in a broad range of technology fields, including energy efficiency; electricity generation, such as solar energy; and grid management and advanced transportation.
According to the institute, this is nearly twice as many as in agriculture (75,000); more than real estate (136,000); and equal to schools, colleges and training institutions (140,000).
The report, prepared for the AEE Institute by BW Research Partnership, a labor market research firm, shows that there are an estimated 25,528 employers engaged in advanced energy business in the state.
The institute found that companies plan to add more than 5,000 new jobs in the sector by the end of this year – to reach more than 145,000 total jobs – an expected 4% increase.
"In Florida and around the country, advanced energy has become a significant market segment. That is paying off in jobs for Floridians," says Graham Richard, CEO of the AEE, a national business association with many member companies operating in Florida. "This report also shows that there is more room to grow. That's good news for advanced energy companies and for the economy of Florida."
"It is not surprising that advanced energy jobs in Florida are growing," says State Rep. Dane Eagle, R-Cape Coral, chairman of the House energy and utilities subcommittee.
"We need to provide a strong business environment that helps to foster the growth of these companies – with the least government intrusion as possible. The message we need to send is that Florida is open for business," Eagle adds.
The new report comes as Florida state primary voters consider a ballot initiative on solar energy: The 'Vote Yes on 4' solar campaign describes the Aug. 30 ballot initiative put forth by State Sen. Jeff Brandes, R-St. Petersburg; and Reps. Ray Rodrigues, R-Fort Myers, and Lori Berman, D-Boynton Beach.
To read the full report, click here.