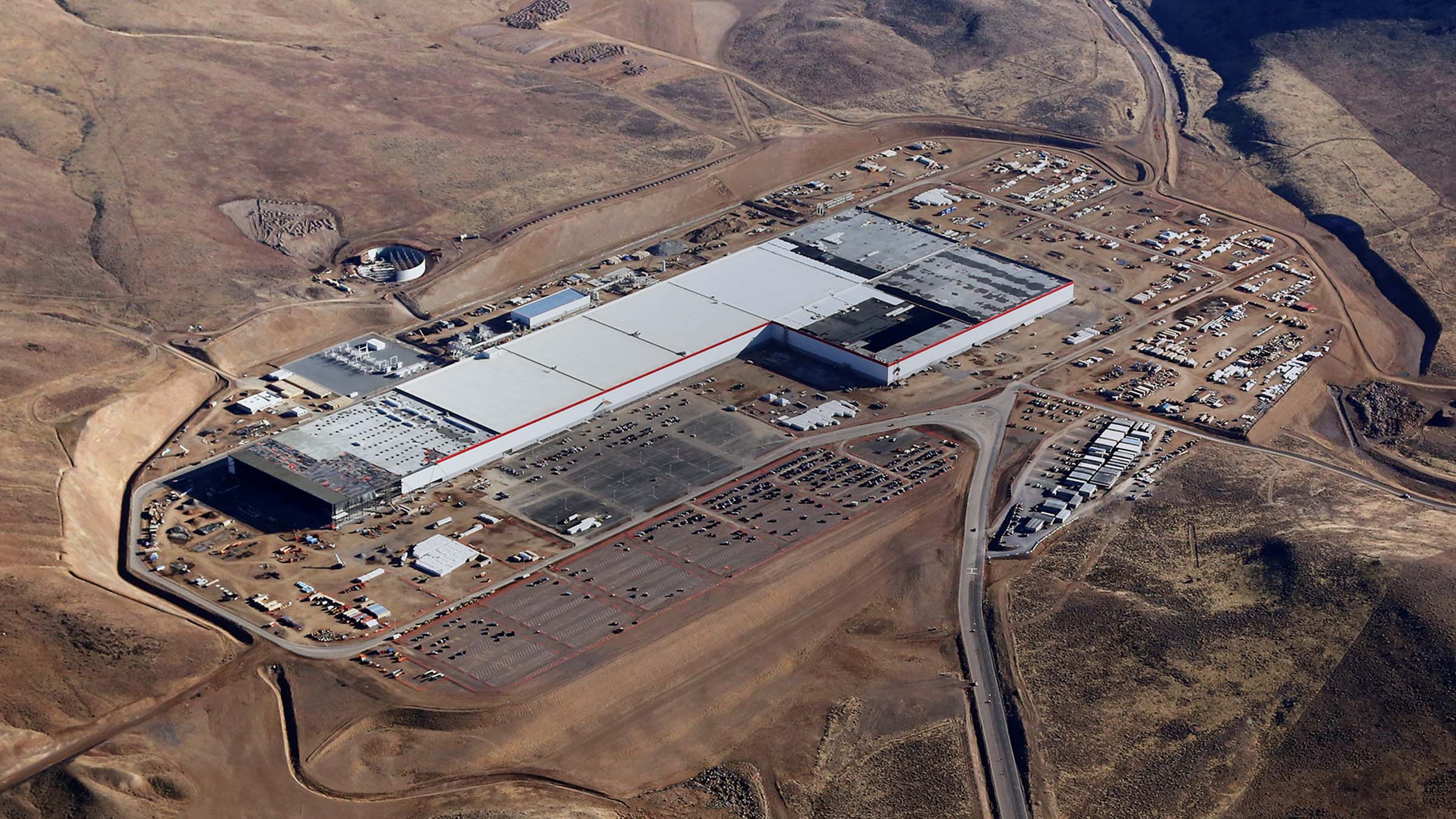 Tesla, an electric vehicle (EV) and battery manufacturer and SolarCity's new parent company, has kicked off battery cell production at its so-called Gigafactory in Reno, Nev., with partner Panasonic.
In a blog post, Tesla says, "Tesla's mission is to accelerate the world's transition to sustainable energy through increasingly affordable electric vehicles in addition to renewable energy generation and storage. At the heart of these products are batteries."
According to the blog, Tesla and Panasonic have started mass production of their jointly designed "2170" lithium-ion battery cells, which Tesla will use in both its Model 3 EVs and energy storage products. The battery plant is now manufacturing cells for Tesla's Powerwall 2 and Powerpack 2 storage solutions, with production of cells for the Model 3 to follow in the second quarter of this year.
Tesla CEO Elon Musk highlighted the Powerwall 2 and Powerpack 2 during a joint Tesla/SolarCity launch event in October. Although the event focused mainly on new solar roof tiles, Musk also unveiled the Powerwall 2 home storage product and noted the recent launch of the Powerpack 2 utility-scale storage solution. He called the Powerwall 2 "a big step above" its predecessor and said both next-generation products offer twice as much power as their previous versions. In the lead-up to Tesla's acquisition of SolarCity, Musk said the full integration of energy storage, solar and EVs was part of his "master plan."
In its blog post, Tesla explains that it will continue building the massive Gigafactory in sections while allowing immediate production in the plant's completed areas.
"Our phased approach also allows us to learn and continuously improve our construction and operational techniques as we continue to drive down the cost of energy storage," the company says. "Already, the current structure has a footprint of 1.9 million square feet, which houses 4.9 million square feet of operational space across several floors. And we are still less than 30 percent done. Once complete, we expect the Gigafactory to be the biggest building in the world."
Tesla says it expects the plant to reach cell production capacity of 35 GWh/year by 2018 – "nearly as much as the rest of the entire world's battery production combined."
The battery plant is also expected to become a major job creator in the U.S.
"In 2017 alone, Tesla and Panasonic will hire several thousand local employees, and at peak production, the Gigafactory will directly employ 6,500 people and indirectly create between 20,000 to 30,000 additional jobs in the surrounding regions," the blog says.
Tesla and Panasonic have been long-time partners, and the two companies also recently finalized an agreement to start producing solar PV cells and modules at a New York plant this summer.
Photo courtesy of Tesla