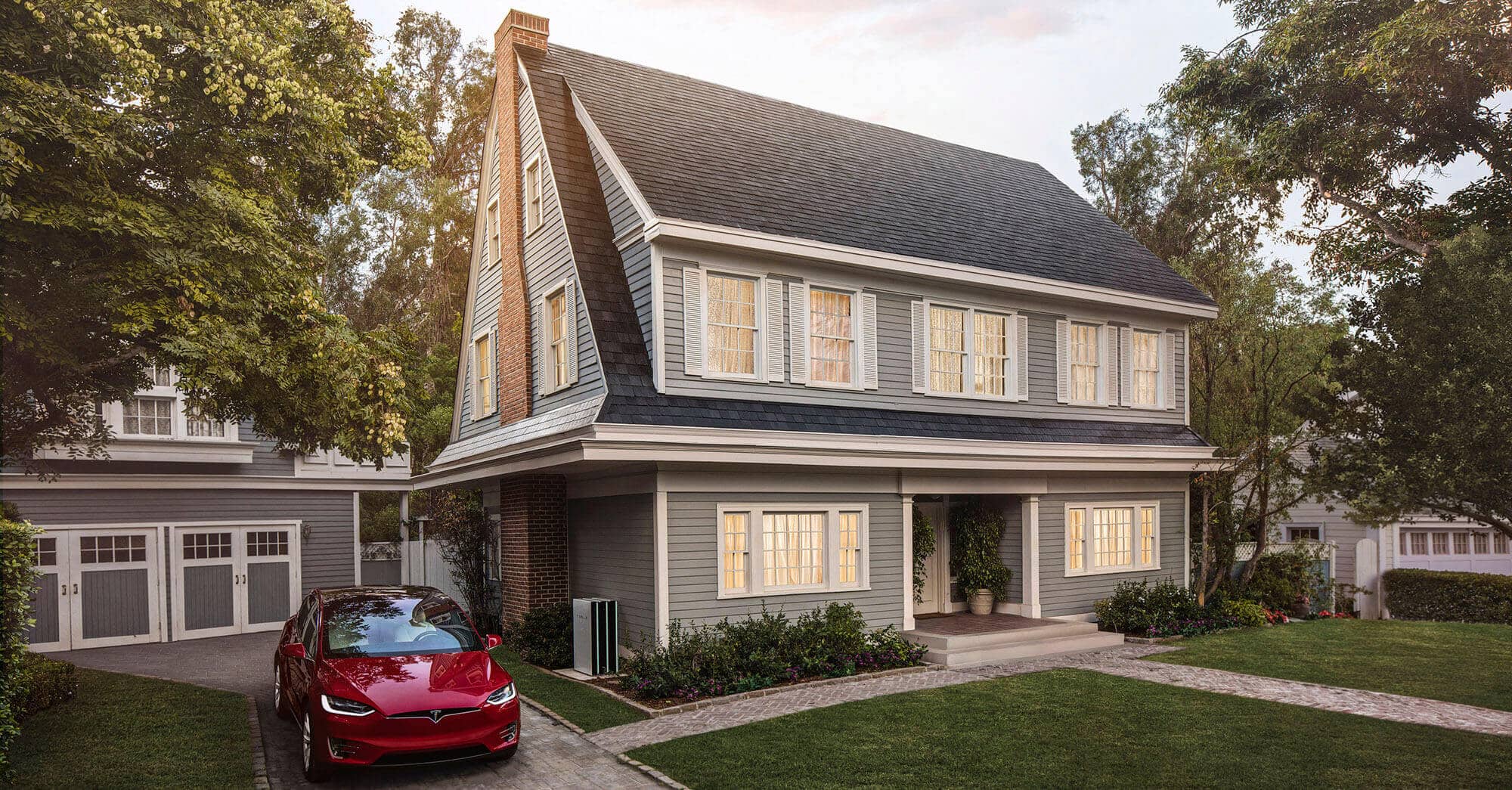 Tesla has officially started taking orders for its new Solar Roof tiles and finally released some details about the much-anticipated products.
The news comes a bit later than originally planned, as Tesla CEO Elon Musk tweeted in March that the company would start taking orders in April. The billionaire entrepreneur first unveiled the Solar Roof products last October and garnered a lot of media attention. However, details about the solar tiles, such as their price and potential delivery schedule, have been scarce – until now.
In typical fashion, Musk teased this latest announcement on Twitter at about 1 a.m. PT Wednesday morning. As he promised, Tesla unveiled more information "about 10 hours" later and released an official announcement on its website.
Key takeaways are that the Solar Roof is expected to ultimately – i.e., after factoring in power savings – be less than what Consumer Reports estimated would be necessary to make it cost-competitive with a typical roof; only two of the four tile designs (smooth and textured) will be available this year; the tile will have a 30-year power warranty, while its tempered glass will have an "infinity" warranty; and installations are expected to kick off in the U.S., starting in California, this summer and abroad next year.
Consumers and solar industry insiders, alike, have been impatiently waiting to learn more about Musk's mysterious solar plans, so why wait any longer? Check out everything Tesla has to say about the Solar Roof by reading the full announcement here. (Make sure to also click the "Tesla website" link at the end for additional info and shatter-test GIFs.)
Photo courtesy of Tesla