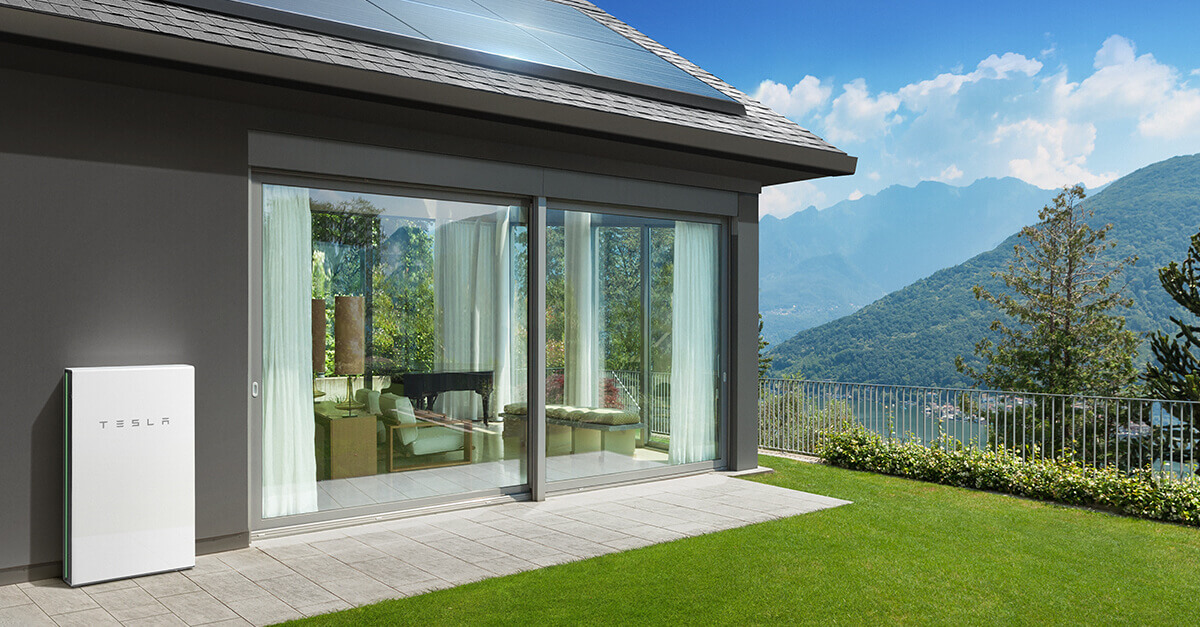 Tesla has teamed up with Vermont utility Green Mountain Power (GMP) to launch what has been dubbed a "first-of-its-kind" energy storage aggregation program using Tesla's battery solutions.
In a blog post, Tesla says, "The next step in tapping the potential of energy storage is putting together thousands of batteries to form an energy network that utilities can use to deliver immediate value for the electric system."
Under the new program, GMP will deploy Tesla's residential Powerwall and utility-scale Powerpack storage solutions and "bundle" them into a "single resource of shared energy for the first time."
"Green Mountain Power will install Powerpacks on utility land and deploy up to 2,000 Powerwall batteries to homeowners within the utility's service territory, which will enable more renewable energy and increase grid efficiency," explains Tesla. "For only $15 a month or a $1,500 one-time fee, [GMP] customers will receive backup power to their home for the next 10 years, eliminating the need for traditional, manually controlled backup generators that use fossil fuel."
The company adds, "At the same time, Tesla and Green Mountain Power will provide a variety of grid services using the network of installed Powerwall batteries, delivering dynamic capacity (energy reserves that can be dispatched when they are needed most) and additional grid stability, while sustainably lowering costs for all utility customers. Tesla will also work with Green Mountain Power to dispatch the aggregated resource into New England's wholesale electricity markets, producing additional savings for customers in the region."
In a separate announcement, GMP says the program will have a "significant" impact, as the utility estimates a reduction of up to 10 MW of peak load, which is the equivalent of taking an average of 7,500 homes off the grid. When paired with solar, GMP notes, the program will also allow customers to generate and store their own energy and power their homes during outages.
Tesla declares that the GMP program is "just the beginning." The company plans to work with other utilities and industry stakeholders on Tesla battery storage aggregation in an effort to "strengthen the electric grid and accelerate the transition to sustainable energy."
Prior to this announcement, GMP wrote an exclusive article for Solar Industry's May 2017 issue, in which the utility explains why it is embracing energy storage. Check out the online version of that article here.
Photo courtesy of Tesla