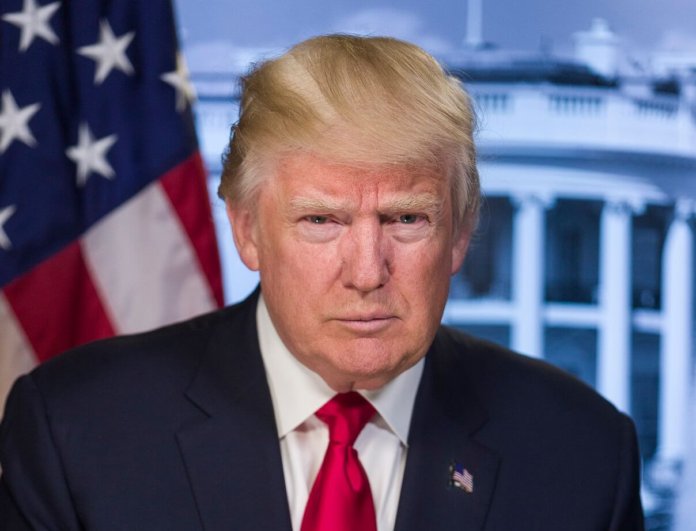 On Wednesday, President Donald Trump verified that he will make his decision on the Section 201 solar trade case "pretty soon" as the industry anxiously awaits the outcome.
The president currently has until Jan. 26 to decide whether to impose new trade actions against foreign-made crystalline silicon photovoltaic (CSPV) cells and modules. Co-petitioners Suniva and SolarWorld Americas launched the case last year, claiming a flood of cheap imports were harming U.S. manufacturers, and the Solar Energy Industries Association (SEIA) has led a fight against the petition, arguing that any new tariffs would pose a major risk to the solar sector.
Following an investigation and public hearings, the U.S. International Trade Commission (ITC) determined CSPV imports have caused "serious injury" to the domestic manufacturing industry and recommended a variety of remedies, including quotas, tariffs up to 35%, and import licenses. Although the ITC's proposed remedies are considered much lower than what Suniva and SolarWorld had requested, Trump has the final say under a Section 201 case regarding what, if any, trade actions to implement and could ultimately opt for higher tariffs.
In a Reuters interview on Wednesday, Trump said his determination will come "pretty soon. Honestly, pretty soon." According to Reuters, the president did not disclose how he will rule on the case, but Trump said about foreign module makers, "You know, they dump 'em – government-subsidized, lots of things happening – they dump the panels, then everybody goes out of business."
Also on Wednesday, SEIA continued its push against tariffs, with President and CEO Abigail Ross Hopper sending Trump a "personal plea to consider the real impact on American jobs and our economy."
In a letter addressed to Trump and delivered to other federal leaders, Hopper wrote,
"A decision to impose high tariffs in line with the International Trade Commission's recommendation will lead to the layoff of tens of thousands of workers, cause companies to stop investing in the United States and bring an American economic engine screeching to a halt."
The letter continued, "Ironically, the very jobs we all want to grow, American manufacturing jobs, will retract as the number of projects are scaled back significantly. This is not hype; this is what will happen. American companies manufacture, among other things, steel and aluminum racking systems, inverters and tracking devices. Raising solar prices, as these tariffs would do, would reduce demand for those downstream products and kill manufacturing jobs."
The letter also cited solar company representatives, including developer Standard Solar's Joseph O'Keefe, who said, "If my job were to be impacted in this, you know, we would certainly have some tough decisions to make. … There would be thousands of workers just like me unemployed, looking for the same jobs, looking for the same positions throughout the region."
Separately, case co-petitioners Suniva and SolarWorld Americas have applauded Trump's brief words in the Reuters interview and reiterated their call for a 50% tariff on CSPV imports, which would be more than the ITC's recommendations and the highest-allowable rate under a Section 201 case.
In a joint statement, Juergen Stein, CEO and president of SolarWorld Americas, and Matt Card, executive vice president of Suniva, said, "Our companies and workers are grateful to hear the president understands the seriousness of the problem facing our solar manufacturers in Michigan, Georgia, Oregon, and across the country: For years, China cheated and predatorily targeted dozens of U.S. solar manufacturers, leaving nearly 30 U.S. companies dead and thousands of U.S. workers suffering because of it.
"Now the president can save and rebuild this great American industry and create thousands of jobs by immediately imposing 50 percent tariffs – the strongest tariffs possible," they conclude.
As mentioned, though, the final decision is up to Trump.